Inter Milan have made a shock bid for Arsenal defender Shkodran Mustafi, rumoured to be worth £20m.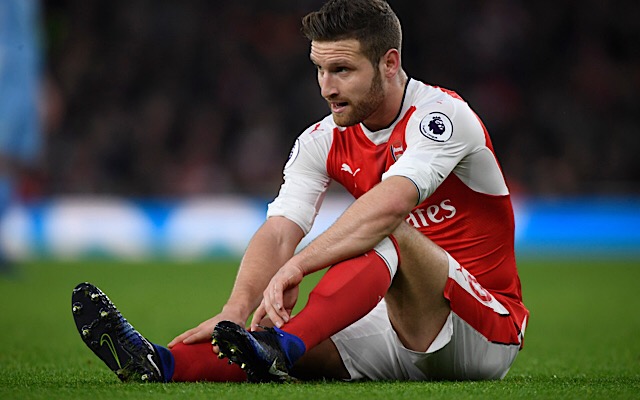 The Mirror reported on Wednesday that the Italian outfit are looking to capture the centre-half on a year's loan with a view to a permanent deal afterwards.
This has prompted Juventus to make another enquiry about the 25-year-old as manager Arsene Wenger prepares to reshape his squad before the transfer window shuts on 31st August.
Inter have been interested in the German all summer and now feel they have received enough positive signs to pledge an offer.
Mustafi arrived at the Emirates for £35m last August from Valencia and made a solid start to his Gunners' career but failed to reach the same heights after picking up an injury before Christmas.
Now, according to the Metro, Wenger could let the Germany international leave after only one year at the club.
The Arsenal boss has already sold Gabriel Paulista to Valencia for £10m, so say The Mirror, but has recently told Calum Chambers he wants the Englishman to stay, possibly opening the exit door to Mustafi.
Arsenal supporters will not want to see another player go before they sign someone else but it looks like Wenger may be tempted to take the money and run with a sell-him-while-you-can mindset.