Ryan Giggs has likened Manchester United forward Marcus Rashford to Arsenal legend Thierry Henry, saying he believes the youngster can emulate the success the Frenchman had.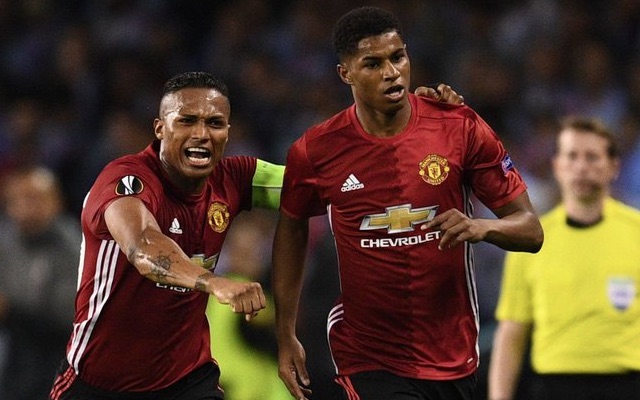 The Evening Standard say Giggs correlates how Henry started out as a left winger at Monaco in his early days and how Rashford is also being pushed out wide with more favourable choices ahead of him in the pecking order, such as new signing Romelu Lukaku and, when he returns, Zlatan Ibrahimovic.
The Welshman told ITV:
"He's not going to play centre-forward of United too often… He can definitely play out wide, but eventually he's going to be a No. 9."
The thirteen-time Premier League winner went on to state:
"I see similarities with Thierry Henry myself, he's brilliant off the left."
Rashford came off the bench to open the scoring for Manchester United in the club's 2-0 win over Leicester City last weekend. Since his sensational debut in the 2015/16 campaign, the England international has netted eleven goals in 46 games for the Red Devil's in the league.
Henry went on to score 175 goals for Arsenal from 1999-2007.
This is big praise from a huge United icon but for England's sake let's hope this isn't just another case of a young successful player being touted to go on to greatness before slumping under the pressure.