Despite an injury scare, Marouane Fellaini may be fit for Manchester United's class with Stoke City this Saturday.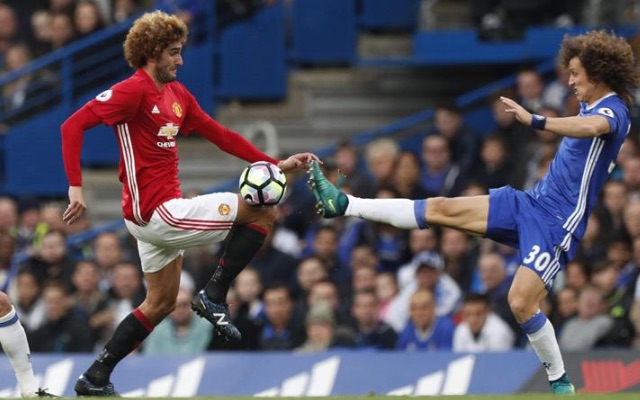 The Manchester Evening News report that the midfielder missed Belgium's 9-0 World Cup qualifier thrashing of Gibraltar but may be ready to play Greece this evening.
Belgium coach Roberto Martinez said:
"I was talking about Marouane this morning, "He is sharp, fit and eager. That's a boost with a view to Greece."
The former Everton man has started all three of United's opening Premier League games on the bench, although he came off the bench to net the side's second goal in their 2-0 win over Leicester last weekend.
The 29-year-old has a year left on his contract but despite being linked with a move to Turkey over the summer, Red Devil's boss Jose Mourinho has insisted he will not be leaving any time soon, stating: "He is too important for me."
Fellaini started 28 games last year, scoring four as United went on to win the League Cup and the Europa League.
Although many fans are still failing to take to the six-foot-four giant, he plays an understated significant role in the brutish encounters some Premier League teams like Stoke offer.