Everton striker Wayne Rooney has said he would love to take charge of England as manager one day. The former Three Lions captain retired from the international scene last month after finishing as England's time top goalscorer.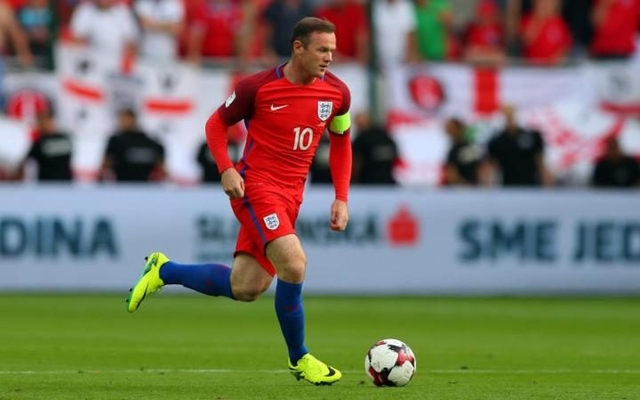 Speaking to talkSPORT, the 31-year-old said:
"I'd love to go into management. I'm doing my badges now and I think it would be a waste to have the knowledge I've picked up over the years to not have a go at it."
He revealed how he has an interest in the logistical side of the game stating:
"I've always been interested in watching games, and the tactical side of games… "I've always watched football and studied it to try to see different things during the game, and I know a lot of players I've played with don't do that."
When asked about whether he would consider managing England one day, Rooney replied:
"England manager – you never know. I wouldn't say no!"
The former Manchester United man, who has been the subject of a drink driving charge per the Telegraph, has also ruled out an England return as a player.
According to the talkSPORT, the player has said his "mind's made up."
"I've seen it a few times when players come out of retirement and gone to tournaments and it's not right," he told the radio station.
"I think the lads now who are trying to qualify for Russia, if they get there they're the players who will deserve to play in the tournament, so my decision is made."
Rooney netted 53 times in 119 games for his country, including three World Cup and European Championship appearances.
Rooney has written himself intones country's history books and will remain there for generations to come, but as we all know, just because someone was an exceptional player does not automatically mean he will be a great manager, a la Gianfranco Zola.
However, Rooney in any dug-out can never be a bad thing – can it?