Chelsea superstar Eden Hazard has ignited speculation about a possible La Liga switch after the midfielder stated eleven-time Champions League winners Real Madrid are "the best club in the world," so say Marca.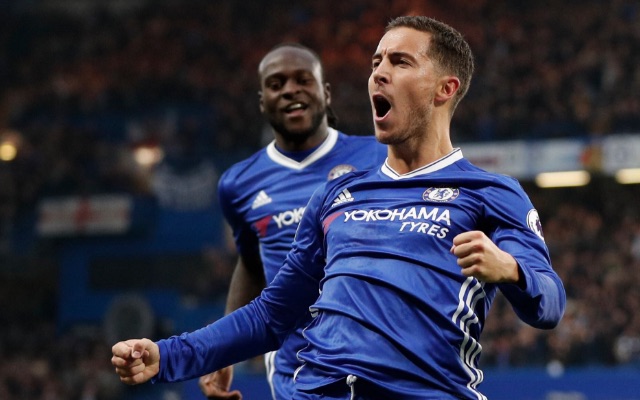 The Belgian has yet to feature for Chelsea this season as he continues to recover from injury. He has been linked with Zinedine Zidane's men before, with the Express claiming a £100m bid was being lined up by Madrid for the winger back in June.
Speaking to Marca, the two-time Premier League winner said:
"I think at this moment Real Madrid are the best team in the world. They have won everything and have good players and a great coach."
He went on to sing the praises of boss Zidane explaining:
"He has won everything both as a player and as a coach. He's a special type. "He's magical and I'm very happy to see him on the touchline."
The Express reported on Saturday that Zidane is interested in bringing the Belgium international to the Bernabeu although Chelsea's purchase of his brother, Kylian, may be a hurdle in a potential transfer.
Marca says Hazard explained where he stands:
"At the moment I'm good in England. I play for one of the best teams, but yes, La Liga is special. Why not? Of course for the moment, I'll stay here."
Chelsea fans will see Hazard's comments as mere opinions and observations rather than a tactical ploy to engage a transfer to Madrid because, in all honesty, it doesn't look like he will be going anywhere else anytime soon.