French newspaper L'Equipe have chosen their Premier League XI which has certainly raised a few eyebrows as they leave out their national talisman Paul Pogba.
While at first glance there seems to be nothing too wrong with the side they've picked, a closer inspection reveals some bizarre choices.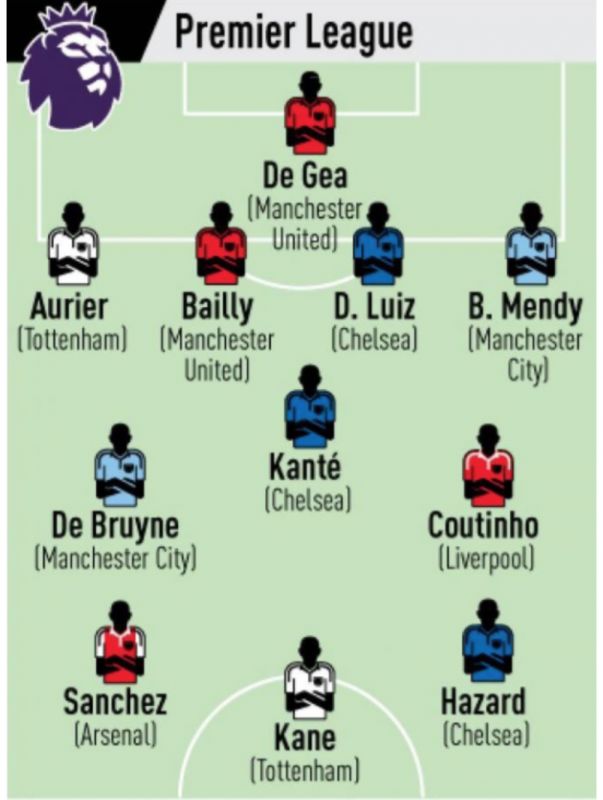 While the choice of David De Gea as goalkeeper and a front three of Alexis Sanchez, Harry Kane and Eden Hazard is hard to argue with, the choices at full-back are a bizarre one.
It's easy to understand that the French paper are likely to pick Benjamin Mendy and Serge Aurier having played for their domestic sides AS Monaco and PSG respectively. However, Aurier is yet to have even kicked a ball in English football leading to his inclusion sparking a fair bit of dismay amongst English fans. Unless French journalists have an all-seeing eye into football that hasn't happened yet, we can only assume that Aurier's inclusion was down to them probably not having heard of any right-backs playing in England other than the Ivorian. (Mind, not many will have heard of the likes of Brighton's Ales Mateju amongst others.)
However, despite the questionable full-backs it is probably the midfield that raises the most eyebrows. It's a solid midfield with three solid individuals. But, there's not many football fans that would leave Paul Pogba out of a Premier League XI and this has added relevance when you realise the French paper have left out their very own national talisman.
Perhaps they know something about the French midfielder's limitations that we don't? It remains to be seen.