Liverpool icon Steven Gerrard has admitted he felt 'hatred' towards former Manchester United players Gary Neville and Rio Ferdinand during his playing days.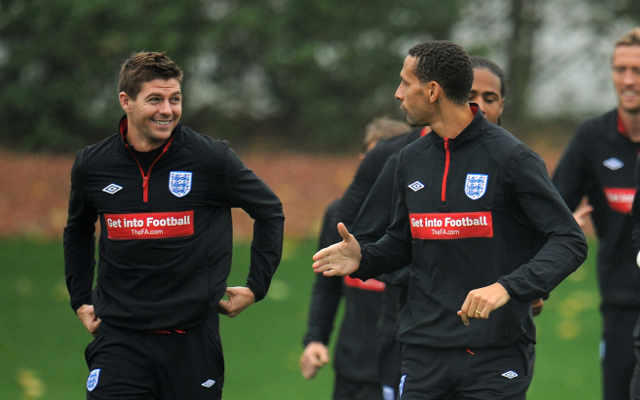 The Manchester Evening News report that despite these feelings he had, now all three have hung up their boots they get along well and are no longer rivals.
The paper say Gerrard explained:
"When you're lining up in the tunnel against Rio and Gary Neville you want to do everything in your power to beat them, there's hatred there, that's exactly how it is."
He continued:
"When you meet up for England at that time, you pretend you like them, but your career finishes, their career finishes and your friendship starts for real."
The former Reds captain netted six times against the Red Devils in his career but was also sent off twice against them including one in his last ever appearance against United.
All three former England internationals have gone into TV punditry after retiring with Gerrard working alongside Ferdinand at BT Sport.
Speaking about this Gerrard stated:
"I've got nothing but respect for Rio as a player, he played for a top club all his life, he's a good fella as well. I'm enjoying the role at BT with him as well."
Manchester Evening News point out that whilst there were some heated clashes between Liverpool and United during the players' careers, Wednesday marked he 10,000th day since Liverpool lasted lifted the league title. Their counterparts have won the Premier League on thirteen occasions in that time.
Some may say these statements are callous from Gerrard but the United men in question will not take this as a derogatory revelation but rather interpret them as praise in that one of the Premier League's greatest ever players valued their quality so much so that he disliked them because of it.