Jonny Evans has revealed that talks between current club West Brom and Manchester City never even reached the point of contacting the player about the move with reports claiming that Eliaquim Mangala's refusal to join Crystal Palace was the ultimate stumbling block.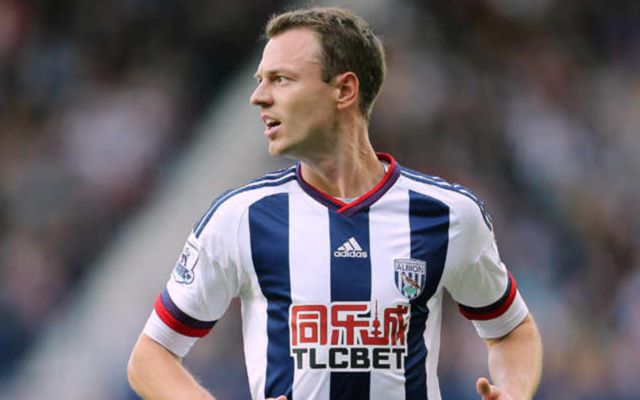 The Manchester Evening News claim an £18m bid from Pep Guardiola was rejected by West Brom earlier in the transfer window.
They say the club were prepared to up the offer up to £23m on deadline day for Evans if Mangala had gone to Crystal Palace after a £23m bid was made by the London club for the France international, per the Telegraph.
However, his refusal to move to Palace discouraged the former Premier League champions from lodging another bid for the Irish centre-half, so state the Manchester Evening News.
Mangala has not featured for Guardiola's side since the former Barcelona coach's arrival with the defender not making a competitive appearance for City since May 2016.
They cited an interview with talkSPORT, in which Evans took all the speculation philosophically.
"I don't make the decisions," he said.
"I'm just someone in the middle with two clubs after me."
He went on to explain how negotiations never got as far as the player himself but is pleased that the gossip surrounding his future has no affected his performance.
"You've just got to let those decisions be made. You've got to then make your own decision and it never got to that stage for me," he explained.
"The most important thing is I'm pleased none of this speculation has affected me, "I probably am playing my best football, but I still think I can push that on. That's my aim."
The three-time Premier League winner moved to the West Midlands from Manchester United two years ago and has gone on to make 61 league appearances for the Baggies.