Manchester City will offer £20m at the turn of the new year for Arsenal superstar Alexis Sanchez in an attempt convince the Gunners to part company with the Chilean with less than twelve months left on his current contract.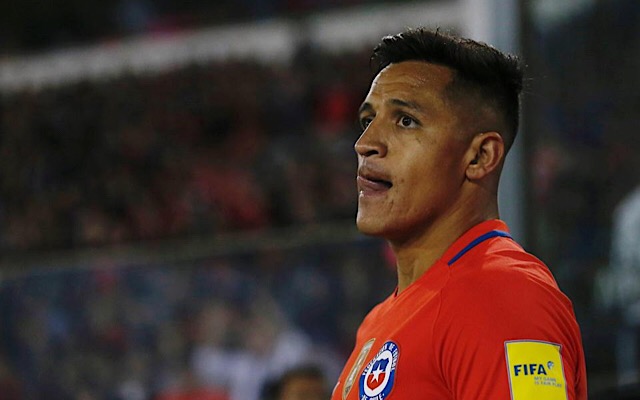 According to the Daily Mail, the two-time Premier League champions tried to lure the striker to the Etihad on transfer deadline day but Arsenal wanted Raheem Sterling in return – a proposal manager Pep Guardiola was not prepared to accept.
The Metro report that Sanchez is willing to wait until his contract has expired at the end of the season before leaving on a free thus meaning January would be the last opportunity to sell the Chile international for some sort of financial return. The forward refused to sign a new contract with Arsenal during the summer.
Sanchez scored 24 times in 38 league games for the London club last season.
The Daily Mail also report that club transfer negotiator Dick Law will step down from his role and leave the club at the end of the month to move back to the United Stated due to personal reasons. He has been at Arsenal for eight years and has formed a close bond with Arsene Wenger.
The Emirates outfit appointed Huss Fahmy, previously of Team Sky cycling, back in June to work alongside Law chiefly to work on contracts. It has not yet been confirmed if Fahmy will take over the role full-time once Law leaves.
Despite winning the FA Cup last year, Wenger has been under ever increasing pressure since his failure to finish inside the top four last year and these stories will not help his cause.