It has been revealed that Arsenal boss Arsene Wenger had turned down the chance to manage Manchester United because he preferred the values of the Gunners, according to the Mirror.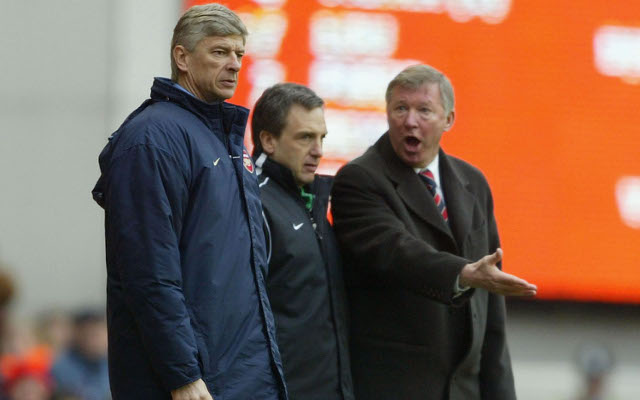 According to the news outlet, the club approached the Frenchman in 2002 and was their first choice to replace Sir Alex Ferguson after the United legend had proposed to retire. Former Red Devil chairman Martin Edwards revealed the revelation in his new book.
Ferguson went on to manage United for a further eleven seasons before retiring in 2013 after 26 years at the outfit.
At the time of the approach Arsenal and the 13-time Premier League champions were bitter rivals with Wenger and Ferguson supposedly being big enemies.
Speaking about the rejection of the United manager's role, Wenger said:
"I was always happy here (at Arsenal), people were happy with me and I always happy.
He continued: "because I love the values of this club and, for me, a club is about values first… "I always question myself. Yes, of course, Man United is attractive but am I happy here? The answer was yes."
The Mirror claim the 67-year-old has had interest from the likes of Real Madrid and PSG during his 20-year tenure at Arsenal.
Since the summer of 2002, Wenger has gone on to win one Premier League title and five FA Cups whereas his counterpart went on to claim six Premier League's, two FA Cups, four League Cups, one Champions League and one UEFA Cup.
After viewing this comparison, United fans may opt to be relieved that the move never materialsed whilst Arsenal fans may be disappointed that the move didn't come off!