Football agent Mino Raiola says he thinks Juventus forward Paulo Dybala will leave Juventus and can see him playing for Chelsea or either Manchester club in the near future.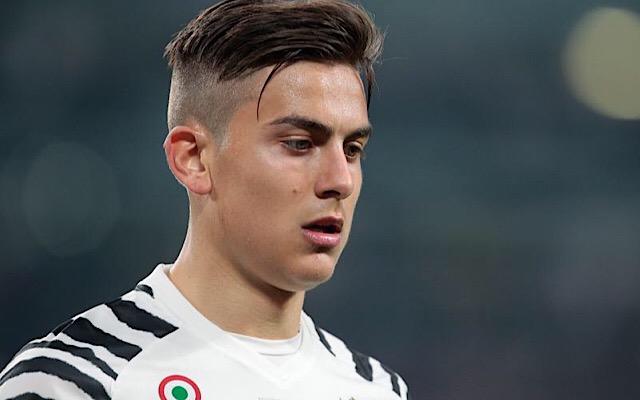 Speaking to Rai Sport, the agent – who has Paul Pogba and Romelu Lukaku as clients – said he thinks he has to leave to a club more-suited to his style of play.
He explained:
"I think Dybala will eventually leave Juve, "He has to go to a team where he gets into a project that is already suitable for him."
"For him it is difficult now to enter a reformed Barcelona, but he would do well at Real Madrid, Manchester United, Manchester City or Chelsea," he continued.
Dybala was heavily linked away from Juventus during the summer amid interest from Barcelona but decided to stay at the Old Lady and was subsequently given the honour of wearing the club's number ten shirt.
The 23-year-old forward was a key cog for Juventus last season as they won Serie A and reached the Champions League final. He has scored 49 goals in just over two seasons for the Italian giants after signing from Palermo in 2015.
Dybala recently replaced his agent with his brother, Gustavo, shortly after the summer transfer window closed.
The Argentina international would be a sensational catch for any of the teams in question and is of a quality that could be the difference between winning and failing to win the league title.