Bayern Munich CEO Karl-Heinz Rummenigge has revealed star striker Robert Lewandowski wants to play for Real Madrid.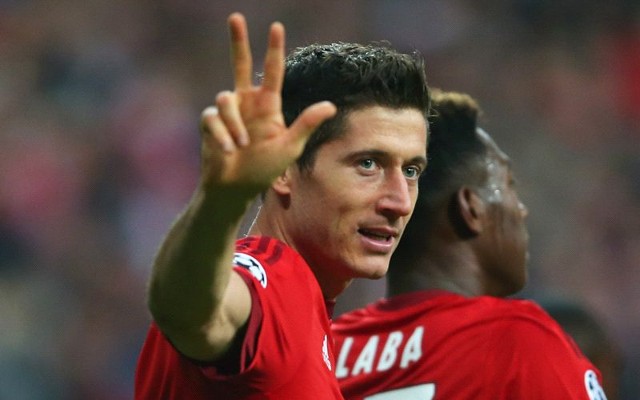 Speaking to German news outlet Bild, the former German World Cup winner did not beat around the bush with his statements.
Lewandowski recently criticised the lack of organisation at Bayern in the latest of numerous statements he's made against the club.
Rummennigge said:
"I am sorry for what Lewandowski said. It's not the first time he talks bad about our club and I know his agent Barthel is behind his statements."
Referring to another derogatory statement the Polish striker made, he commented:
"Lewandowski was also unhappy with the pre-season tour we had in Asia but he should remember that Real Madrid, the clubs he dreams of playing for, spent 24 days travelling with hot weather, that's much more than what we did in the summer."
Lewandowski scored 43 times last campaign for the German giants.
Zinedine Zidane's side were reportedly interested in the former Borussia Dortmund man back in June, per The Metro, but a transfer failed to materialise.
Lewnadowski has netted on 119 occasions for the Bundesliga champions, since his transfer from Dortmund in 2014, but according to the Independent, Bayern have been urged to offload the attacker.
They say the club's board are under pressure after failing to bring in any big money players on a permanent basis, with James Rodriguez costing over £37m just for a two year deal from Madrid.
Pressure looks to be building on Carlo Ancelotti and his staff and the 2-0 loss to Hoffenheim over the weekend will not have helped.