After Mark Hughes and Jose Mourinho decided to spark a new feud amongst Premier League managers at the weekend, we took a trip down memory lane.
The pair clashed during Stoke City's 2-2 draw with Manchester United at the Bet365 Stadium, as there was an altercation during the game before Mourinho then snubbed shaking his rival's hand.
It rumbled on after the game in post-match interviews with the Portuguese tactician seemingly not keen to forgive and forget, and it isn't the first time that either Hughes or Mourinho have been involved in a touchline spat with another Premier League manager.
Here are our top five incidents, which is your favourite?
Pardew and Meyler
Pardew didn't even keep it amongst managers on this occasion, as he sensational stuck the nut in on David Meyler during the game.
The then-Newcastle United boss was banned for seven games for this one, in a truly shocking altercation and perhaps one of the strangest on this list.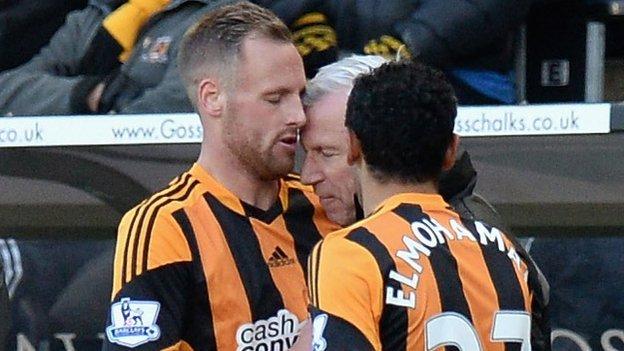 Hughes and Wenger
The pair had a long-running feud as they constantly clashed when on the touchlines with each other. On this occasion, the issue was encroaching in the technical area and after Wenger stormed off without shaking Hughes' hand, the then-Man City boss decided to wave him off down the tunnel.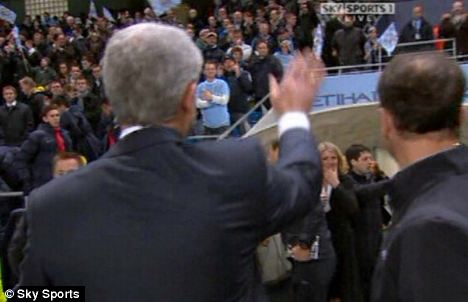 Ferguson and Mancini
Tensions were high at this point as the two Manchester clubs were fighting for the Premier League title.
It all got a bit too much for Sir Alex and Roberto, as the Italian dared to stand up to his illustrious rival with the fourth official and a pretty glum-looking David Platt having to step in to keep them apart.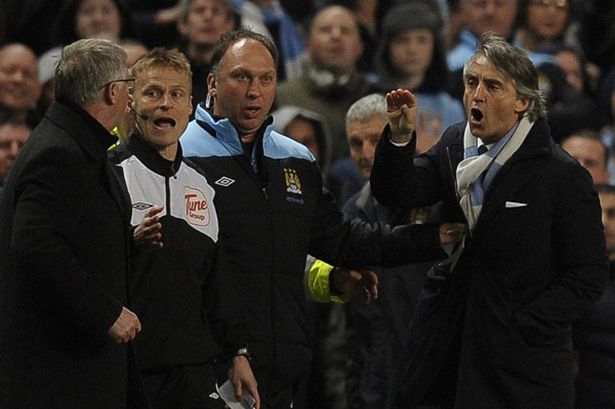 Wenger and Pardew
These two are back again! Wenger and Pardew never really saw eye-to-eye, and this was just one of many situations that arose between the pair.
Former Palace boss Pardew didn't take too kindly to his rival getting involved and talking to the fourth official, and again, they had to be kept apart.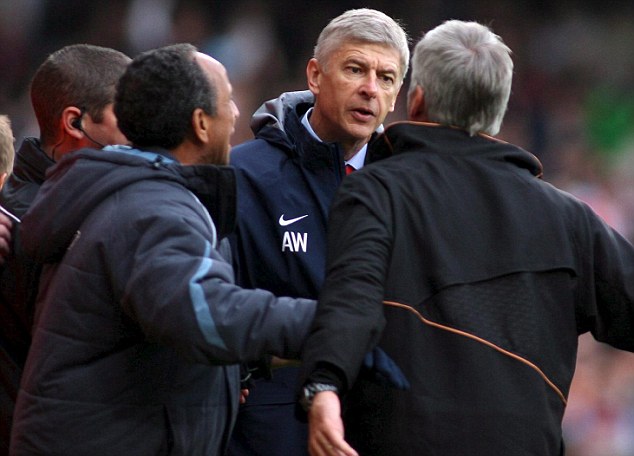 Wenger and Mourinho
The best of the best. These two don't like each other one bit. From the snub at the Community Shield two years ago, to the constant back and forth through the media.
It all came to a head at Stamford Bridge in 2014, as things got physical when the pair squared up to each other on the sidelines and Wenger pushed Mourinho away. Has to be top of the pile!