With just over three hours to go before their Champions League match against Basle, Manchester United have still yet to sell all home tickets.
In fairness to the Red Devils, most seats have been sold at Old Trafford, with only limited availability remaining in three sections.
But Premier League rivals Tottenham Hotspur are really struggling to sell out Wembley (as the image above shows) for their European tie with Borussia Dortmund.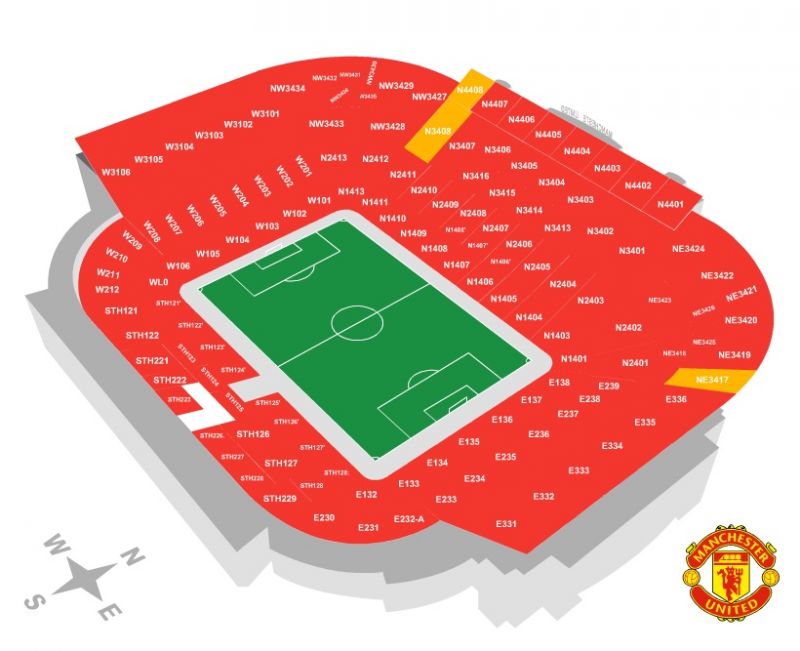 Screenshots were taken at 4.30pm on Tuesday, September 12
Spurs play 24 hours later than United but, as you can see, it looks very unlikely that the national stadium will be full for the visit of the Bundesliga giants.
Tottenham fans were able to buy multi-game ticket packages, with access to all three group matches costing as little as £75 in some areas.
Despite this decent offer, there will be plenty of empty seats.
Conversely, Chelsea and Liverpool have sold out all regular tickets for their Champions League games this week.
Only posh seats bought via expensive corporate deals are available to fans who want to be at Stamford Bridge or Anfield.
Chelsea host Qarabag this evening, before Liverpool welcome Sevilla on Wednesday.
SEE ALSO:
Jose Mourinho body transformation earns Man United boss new nickname
Tottenham given major boost ahead of Champions League clash as key opposition player ruled out with injury
7 photos of Wes Morgan mistress Karla Morrell who Leicester star got pregnant behind fiancee Sheneen Fisher's back