Manchester City's Raheem Sterling and Leroy Sane are not only allies on the pitch but are close friends off it – but it's safe to say the former doesn't think much of his friend's new back tattoo.
According to FourFourTwo, Sane has 'updated' his inked canvas which features a large clock, a door with beaming light radiating from it and a freeze-frame moment from his celebration after netting in City's 5-3 Champions League first leg win at home to Monaco.
Sterling took to Instagram to tell his followers what he thought of the work of art by posting a picture of Sane's back with the caption: ""What a s*** tatoo 'my name is @LeroySane19 and I love myself'."
See the post below: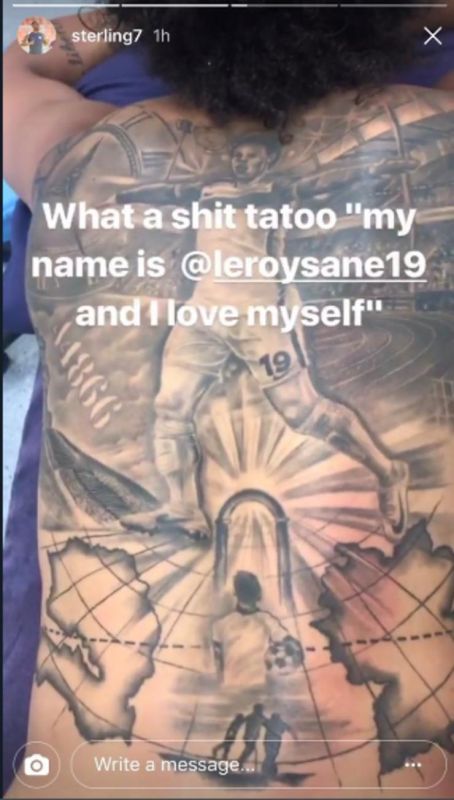 If you're going to make fun of him, Raheem, at least spell 'tattoo' right!