Model Scarlett Gartmann, girlfriend of Borussia Dortmund winger Marco Reus, was the topic of conversation in Germany on Thursday as she faces a court against her following illegal photos she posted on her Instagram account.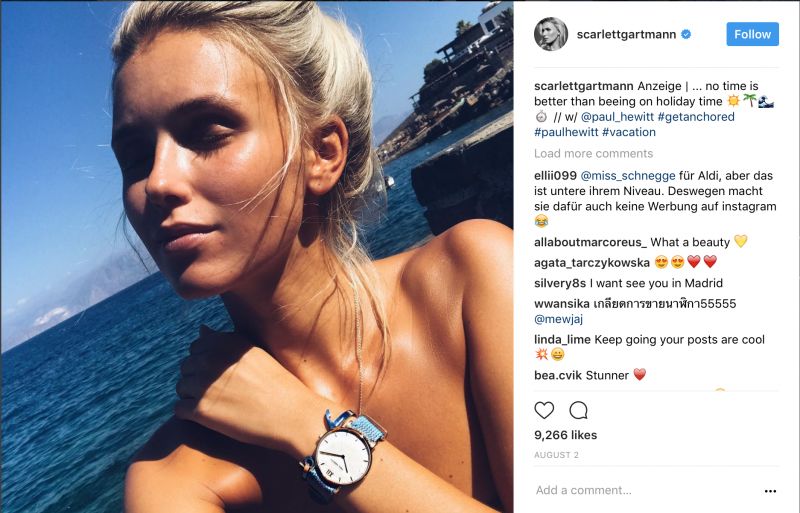 According to Der Western, the 23-year-old has uploaded several pictures of herself which include expensive handbags and watches that were not clearly labelled as paid promotion advertising – something which is against the law in Germany.
As a result, Gartmann has been summoned to a court hearing this week.
Herself and Reus announced they were dating back in 2016 and have uploaded many an Instagram picture since: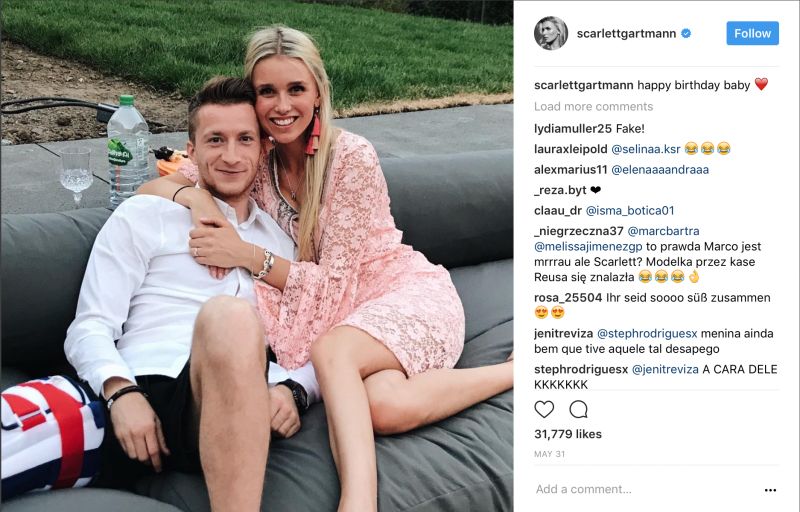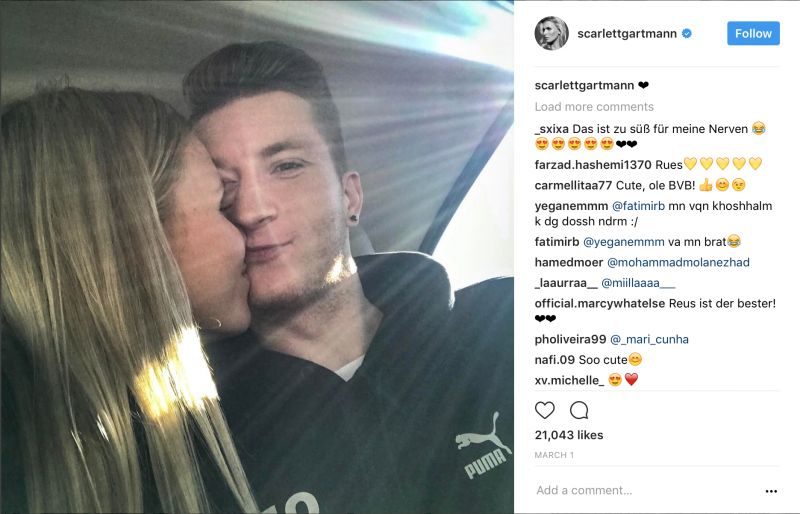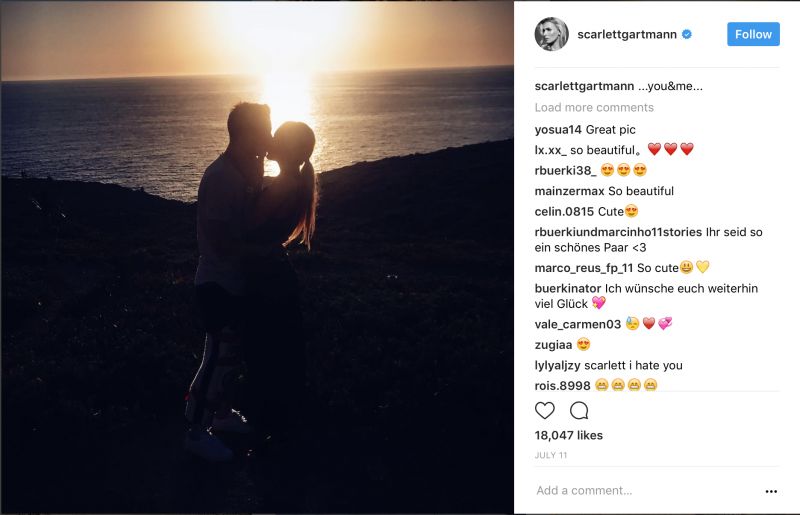 Things didn't get any better for the Reus household as Dortmund fell to a 3-1 defeat to Tottenham in their opening Champions League group stage game.
Midfielder Marco watched on from the sidelines as he is still nursing a serious knee ligament injury he suffered in his club's DFB Cup final win over Frankfurt back in May.
At least he has some good company when he is 'resting' at home.