Nike and Adidas are in a £2m race to try and sign Real Madrid star Isco up to a new boot deal, who's current Nike deal ends next year.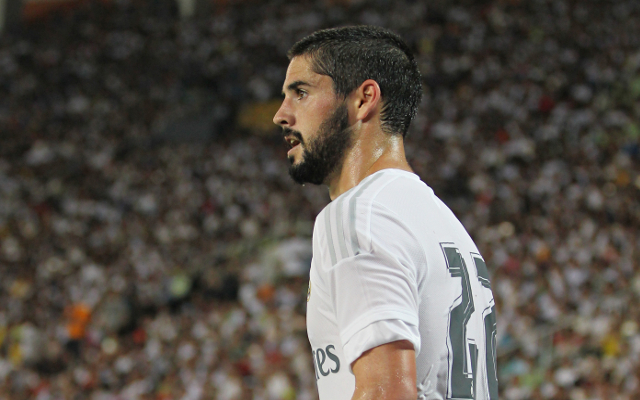 Marca say the 25-year-old signed a contract extension last week keeping him at the Bernabeu until 2022, meaning Adidas are now favourites to tie up a deal with the Spaniard.
Isco has netted three times in seven appearances for Los Blancos this season so far, including a strike in the Super Cup win over Barcelona earlier last month.
Madrid superstar Cristiano Ronaldo previously suggested that the Spain international and Marco Asesnio should take the places of Gareth Bale and Karim Benzema in the starting line-up.
Isco scored eleven goals in 44 games for Madrid last season as Zindedine Zidane's men went on to win La Liga and the Champions League.
Many have touted this campaign as a big one for the midfielder. With Bale seemingly increasingly falling out of favour with the Madrid faithful with every game he plays, this could be his time to step into the limelight.