The reason why Toni Kroos decided to leave Bayern Munich has been unveiled by a long-time friend of the midfielder, much to the shock of the German outfit's fans.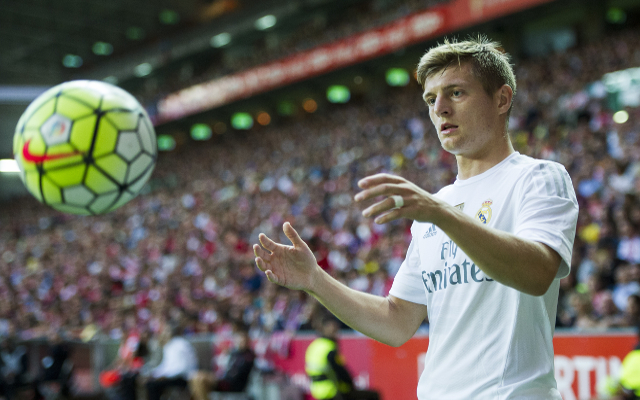 When discussing contract terms in the summer of 2014, club CEO Karl-Heinz Rummenigge refused to give Kroos more than £10m a year because he didn't think he was a "world-class player," so ex-Bayer Leverkusen midfielder Stefan Reinartz says.
In an interview with Bleacher Report, he reminisced:
"It was a little bit about money. Bayern Munich offered Toni a new contract. Toni knew what Mario Gotze was earning at Bayern Munich; Toni and Mario Gotze are [roughly] the same age."
He then states:
"Bayern Munich didn't want to pay Toni more than €10 million. "Bayern Munich CEO Karl-Heinz Rummenigge told Toni: 'We won't pay you more than €10 million a year because you're not a world-class player.'"
At this point, Reinartz claims, Kroos knew it was time to leave the Allianz Arena, having just won the World Cup with Germany a month prior.
The German international soon after made a switch to Spain as a £20m bit from Real Madrid was accepted.
The 27-year-old has since gone on to to win two more Champions Leagues (in addition to the one he won in 2013 with Bayern), two FIFA World Club cups and a La Liga title with Los Blancos.
Not bad for someone who isn't world class…