Juventus winger Juan Cuadrado has voiced his contentment about staying at the club after being heavily linked with Arsenal over the summer.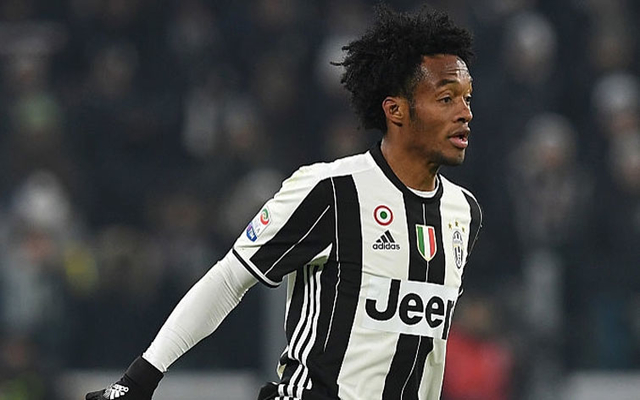 The former Chelsea man was put up for sale by his club during the summer, asking for around £26m, per The Metro, meaning it was no surprise when Arsenal's bid of £17m was hastily rejected, so say The Sun.
The midfielder was sent off in the 2017 Champions League final in May as Juventus fell to a 4-1 defeat to holders Real Madrid.
Cuadrado was considered a major flip during his Chelsea days, unable to score or provide an assist in a competitive game for the Blues in fourteen games.
However, the Colombian has been one of the Old Lady's best places this season, grabbing a goal and two assist in his first four games.
Speaking after Juventus' 1-0 win at home to former club Fiorentina, in which he provided the assist for the winning goal, speaking about the transfer speculation the 29-year-old claimed:
"I've never really thought of leaving Juventus, I am happy to have stayed here because this club trust me. I am happy of my performances and I am happy with my new teammates as well."