This Premier League weekend separated the title hopefuls from the title challengers. Caught Offside picks five things we learnt from the weekend: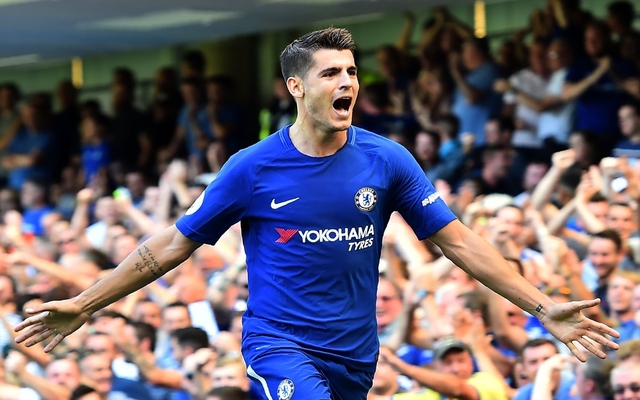 Alvaro Morata can score with his feet
After netting two with his head, Chelsea's star striker scored a hat-trick with his right foot as Chelsea romped to a 4-0 win away at Stoke, a place they suavely find difficult to play at. Not this time though, and the ease of the win shows signs of last year's title-winning form.
Leicester would be relegation candidates without Vardy
Jamie Vardy will have been gutted to have missed the penalty in Leicester's 3-2 loss to Liverpool but without presence, the Foxes would almost definitely be relegation candidates. Shiji Okazaki has been in fine form but is far from a star forward and one would not dare to think where the former Premier League champions may be if the England international gets injured. He has netted five league goals so far this year.
Manchester City have ridiculous goal-scoring depth
Pep Guardiola's men sit product on top of the Premier League table on goal difference, scoring 21 and only conceding two. They stormed (eventually) to a 5-0 win over Crystal Palace without even having to use the in-form Gabriel Jesus. Leroy Sane, who has been mainly a substitute this campaign, netted the first goal before Fabian Delph, another non-starter, came on to power home a fifth goal. Sergio Aguero and a brace from Raheem Sterling only adds to the perception of City having goal-scorers throughout the squad.
Manchester United winning when not playing well signals title charge
United were far from excellent it their 1-0 win away at Southampton but what is noticeable is the ability to still win when playing under par. Most, if not all, football fans see the Red Devil's as title challengers already but this result triggers flashbacks to Sir Alex Ferguson golden era.
Harry Kane is world class
Barring his August barren spell, there is no doubt Kane should be classed as within the top tier of current world class strikers. He has netted six times in four games for Tottenham and thats not counting his brace for England. Not only his finishing, but his link-up play has attracted interest from the likes of Real Madrid and Bayern Munich. 105 goals five Premier League seasons is elite-class quality, no question.