After leaving for Atletico Madrid on rather sour terms with the Chelsea hierarchy, Cesc Fabregas is the latest player to voice a tribute to Diego Costa.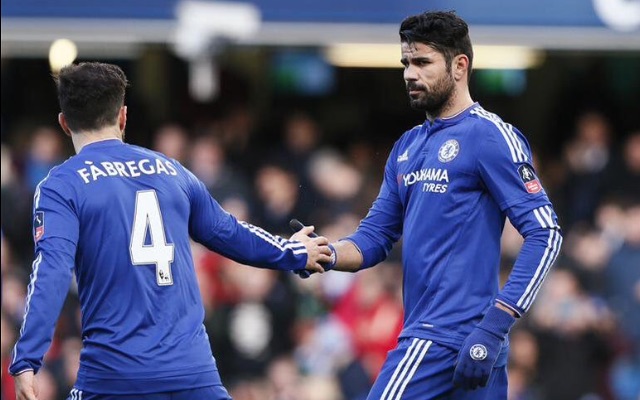 In an interview with Marca, the former Arsenal man stated how the club had lost one of the best strikers on the continent:
"In recent years there has not been a better number 9," he said.
"Clearly I would have preferred for him to continue as a teammate."
Costa refused to return to Chelsea and stayed in native Brazil after being told by text by manager Antonio Conte that he would not be part of his plans this season.
However, via various peace talks and Atletico interest, the AWOL striker got his dream return back to the Spanish capital for a rumoured £53m, per The Daily Mail.
He will not be able to play for the La Liga outfit until January, though, as a transfer ban sanctioned on the club is lifted.
Fabregas told Marca that this was unfortunate:
"It's a shame for him more than anyone, "Diego knew that if he signed for Atletico he could not play for a few months. "It has been a difficult situation for both him and for Chelsea; it has been wrong."
Costa netted 22 times as Chelsea went on to win the Premier League last campaign.
Ironically, Chelsea travel to play Atletico in the Champions League on Wednesday as the hosts play their first ever home European match at the newly built Wanda Metropolitano.