A Twitter user called @Georgiaraphy, who claims in her bio to be a 19-year-old feminist from Australia, has been terrorising English football… with her breasts.
Manchester United, Chelsea, Leicester City, Everton and Sunderland have all blocked her after she sent topless photos to their official club accounts.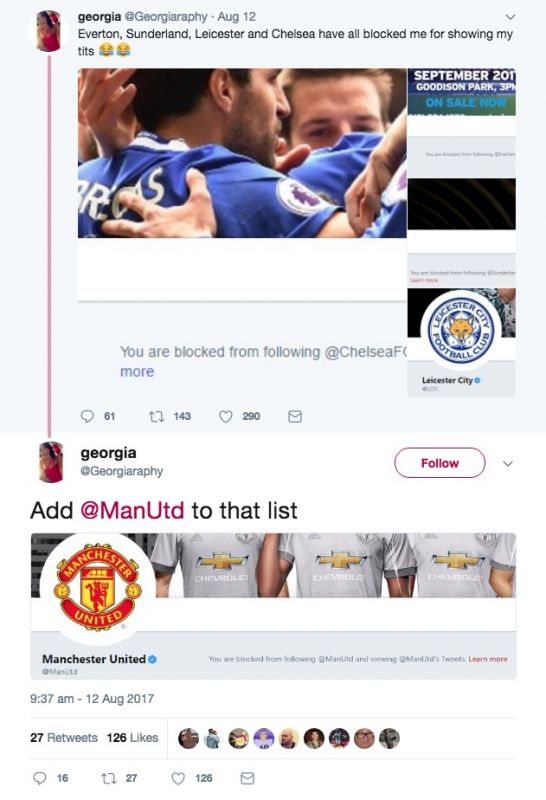 Why does she send pics of her "tits" to football clubs? That's just her thing.
And it's not just football clubs. Nobody is safe from her NSFW snaps.
Not Stormzy…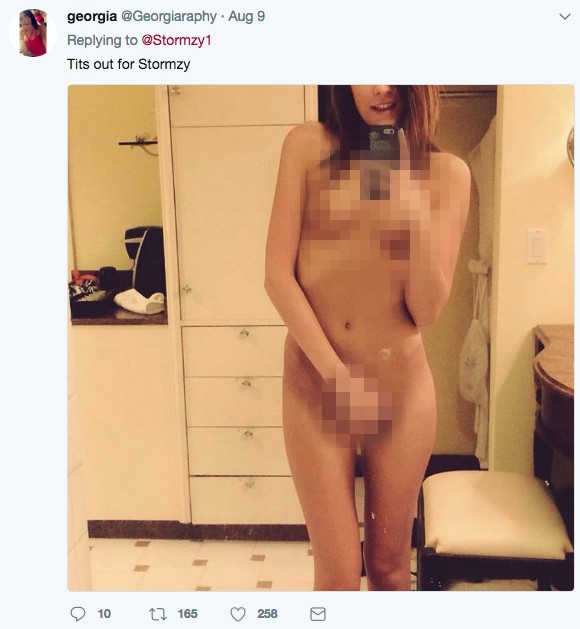 Not Donald Trump…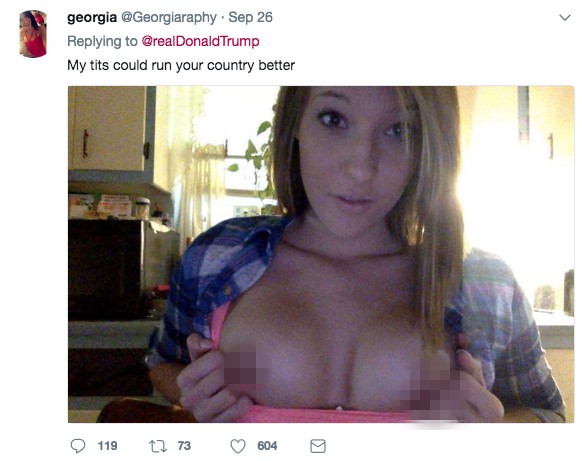 Not even Brexit negotiator Michel Barnier!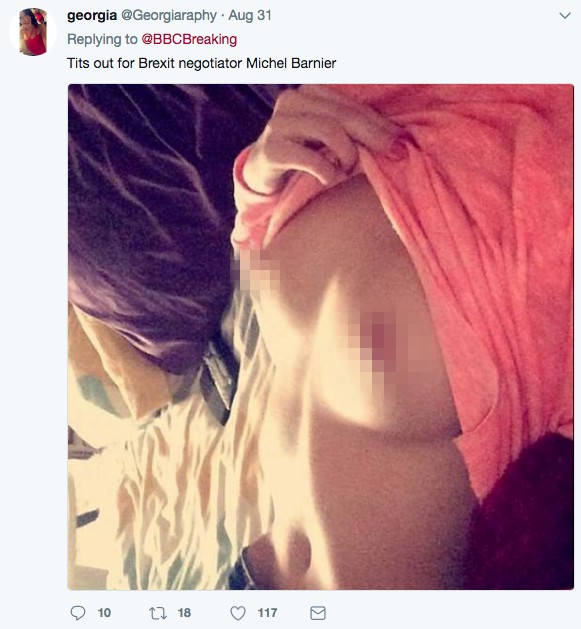 Last weekend, Georgia tried to get Liverpool goalkeeper Simon Mignolet to follow her.
She sent him a photo of herself partially covered, along with the message: "Follow me and I'll drop the towel".
Follow me and I'll drop the towel pic.twitter.com/ESgAAwX0da

— georgia (@Georgiaraphy) September 24, 2017
SEE MORE:
(Photos) Cristiano Ronaldo's new car cost Real Madrid ace nearly six weeks' wages
Chelsea duo take drugs test after beating Atletico Madrid
Alex Iwobi ex-girlfriend Clarisse Juliette gets "wet" as former Arsenal WAG posts hot beach photos from Dubai
Sadly, Mignolet did not follow back but, rather than dwelling on the fact she had been publicly pied off by the Reds stopper, Georgia moved onto her next target…
This week it was the turn of BBC Match of the Day presenter and former England striker Gary Lineker.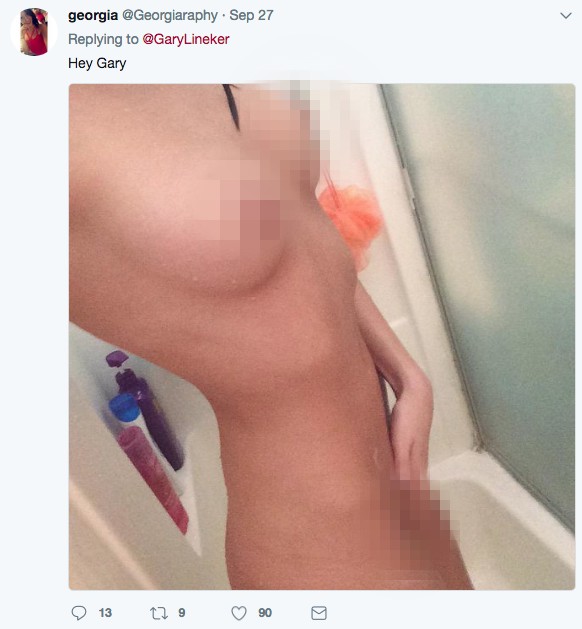 Twitter is full of pornbots pretending to like you and your content, while really just trying to extract credit card details. Most of these bots are easy to spot as their posts don't make sense.
But there is no doubt that a real human is in charge of @Georgiaraphy's account, which has over 21,000 followers.
Whether that person is indeed a teenage feminist from Australia who wants to be friends with Lineker and Mignolet is uncertain, but the tons of photos and videos posted by the account are all of the same woman… so there's a good chance she is real.
Go on Migs, it's not too late to hit follow…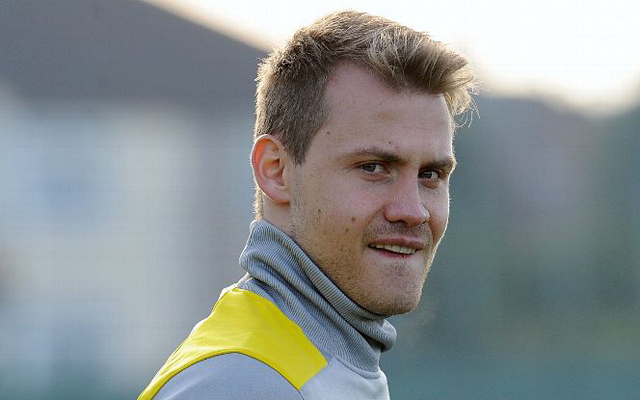 SEE ALSO:
Luis Suarez is a Man Utd player, says Sky Sports pundit who thinks Red Devils should sign him despite LFC links
Watch Ben Stokes fight video as he throws 15 punches after being faced by two men
Peachy! 22 photos of WAGs in thongs: Arsenal, Liverpool and Chelsea Hotties, plus Lionel Messi's girlfriend and Gonzalo Higuain's wife, in tiny underwear