A Tottenham fan has shared an image of a banner directed at Chelsea star Marcos Alonso and it has led to some angry responses.
As reported by The Daily Mail in 2011, the Spaniard appeared in front of a Madrid court over charges of drink driving which led to a crash that tragically saw a female passenger lose her life.
Now it was undoubtedly a tragic and deeply upsetting incident that shouldn't be overlooked or condoned in terms of even taking the risk of getting behind the wheel when intoxicated as it's a very serious offence as came to light in this situation.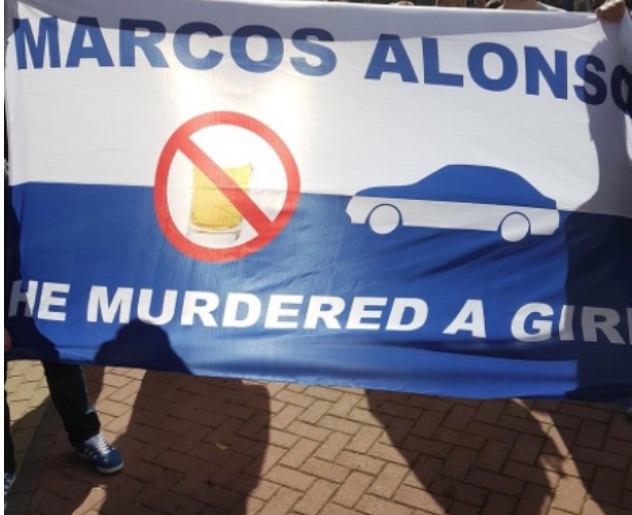 However, the fact that these Tottenham fans have gone to the trouble of spending time and money on dragging up the past to remind Alonso of the accident with this horrific banner which they seemingly think is funny is pretty appalling.
It's highly unlikely we'll be seeing it in a stadium any time soon.
Let's hope not anyway.
SEE MORE:
Chelsea fan murdered during game after David Luiz comments
Antonio Conte ready to quit Chelsea at the end of the season
Chelsea ready to break Premier League record with £15.6m-a-year deal for former FIFA Ballon d'Or nominee who will replace Paul Pogba as most expensive player