Chelsea defender David Luiz and Borussia Dortmund striker Pierre-Emerick Aubameyang have sent tongues wagging after hanging out in Paris.
The 29-year-old has been heavily linked with an exit from the Bundesliga giants for months, and came close this past summer as Dortmund had to put in place their own transfer deadline as a cut-off point to stop waiting for satisfactory offers.
As reported by The Sun, Aubameyang has intimated that this will be his last season in Germany, and these images are going to spark real transfer talk that Luiz would have attempted to talk him into a move to Chelsea after they met up for dinner in Paris.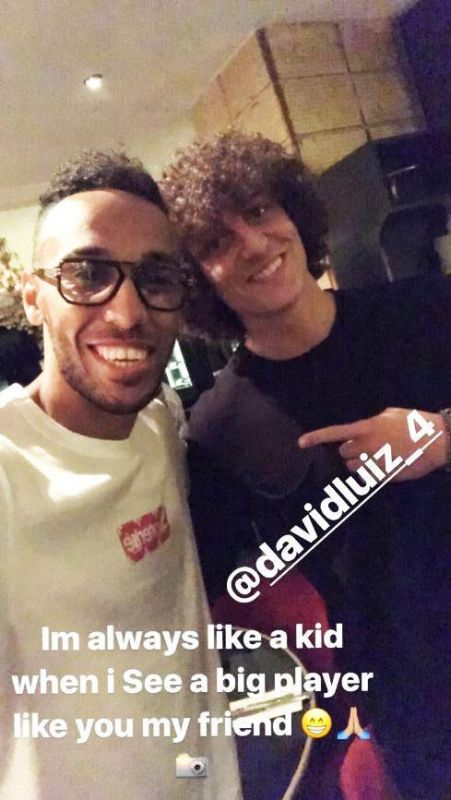 Aubameyang has plundered in 188 goals in 382 professional outings during his career, but it's with Dortmund where he has really found his feet, bagging 133 goals in 200 appearances.
In turn, he's been one of the most sought-after strikers in Europe for years, and there could be a real transfer battle ahead next summer if he does indeed go through with his plan to move on to accept a new challenge.
As noted by the Sun, Chelsea were linked with a £70m swoop for the Gabon international over the summer. While they went on to sign Alvaro Morata, they could yet be keen to add more firepower to their team as they are short of options and Aubameyang would certainly tick that box.