Barcelona defender Gerard Pique has been the subject of several posters asking for the Catalan man to be excluded from the Spain squad amidst criticising police over the Catalonia referendum unrest on Monday. The former Manchester United man has long faced criticism for his pro-stance on Catalonia independence.
According to the Telegraph, Spain supporters gathered at the Las Rozas training facility in Madrid to watch the national side train in an open session with cries of 'Pique out' chanting and whistling every time the centre-back was on the ball.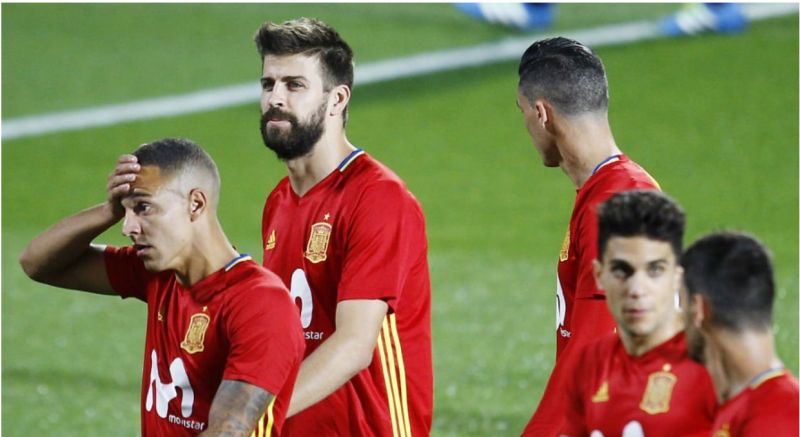 Media in Spain reported that police had confiscated some of the banners, one of which included the word 'sickening.'
READ ALSO:
Georgina Rodriguez looks stunning as Cristiano Ronaldo's girlfriend shows off baby bump
Surprise revelation as Neymar's €222m Barcelona exit was opposed by key figure
Barcelona fans endure horrendous 10,449-mile nightmare, closed doors and superstar absentee
The 30-year-old stated on Sunday that he would leave if the squad management or Spanish football governing body asked him to.
He will retire after the 2018 World Cup, partly due to constant criticism of his game whilst playing for his country.
Pique has featured in 91 matches for Spain and was part of the side that won the 2010 World Cup and Euro 2012.
Spain are leaders of Group F in World Cup qualifying and are set to play Albania and Israel in their final two games.