Arsenal new boy Alexandre Lacazette has revealed he rejected the chance to join PSG in favour of a move to the Gunners, saying he has no regrets over the decision. The Ligue 1 club went under a revolutionary phase during the summer, grabbing Neymar for a world record £198m fee before capturing the signature of Kylian Mbappe later on.
The Daily Mail report that the French forward would have found it difficult playing for any another club in his home country after being at Lyon for all of his professional career.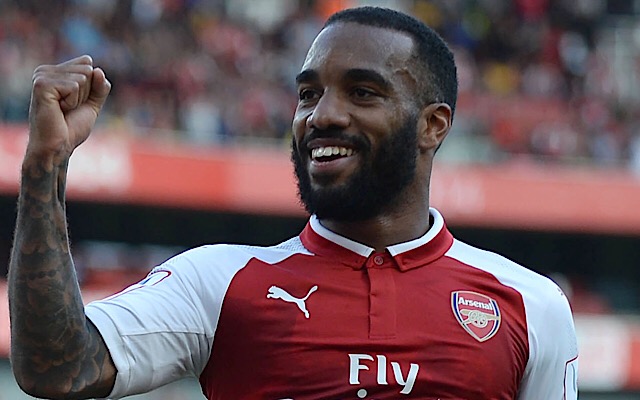 He told RMC Sport:
"We talked to PSG but I knew it was not where I wanted to go. In France, I would only play for Lyon. "PSG could have helped me progress because they of the big players they have but I wanted to play in another league."
The 26-year-old moved to England for £52m, per Sky Sports, and has hit the ground running, netting four times in seven league games.
Despite already being six points behind leaders Manchester City and Manchester United, Lacazette believes the club are still very much in the hunt for the title:
"I believe in the title, whether in the Premier League or in the Europa League. "We have a big group, everyone gets along, it's not always the best that wins."
Arsenal next play Watford in the Premier League after the international break as they search for their fifth win of the campaign.