Manchester City star Kevin De Bruyne has admitted Chelsea wanted him to stay before he made the move to Wolfsburg back in 2014.
The Belgium international wasn't getting into Jose Mourinho's side at that time, making just two starts before moving on that January.
READ MORE
Chelsea news: CFC star to double £120k-a-week contract, £60m former ace eyes return
Chelsea were desperate to land top summer target, staggering €70m bid was made
Why Antonio Conte is unhappy with Chelsea, three deals leave CFC boss raging
De Bruyne had linked up with the Chelsea squad on the back of an impressive loan spell at Werder Bremen the previous season, and says he felt he was ready to play more regularly.
However, he ended up needing to make the move back to the Bundesliga in order to do so, and ended up proving Chelsea wrong by establishing himself as one of the top attacking midfield players in Europe.
This later promoted Man City to bring him back to England in a £55million move, as per BBC Sport, and he recently hit the winner against his old club in their Premier League meeting last weekend.
Mourinho has often been criticised for not giving talented young players enough of a chance – at Chelsea and other clubs he's managed – but, De Bruyne has revealed he went against their wishes to remain at Stamford Bridge.
'At Chelsea they wanted me to stay, but I had the feeling I wouldn't get a fair chance,' De Bruyne wrote in his biography, according to the Daily Record.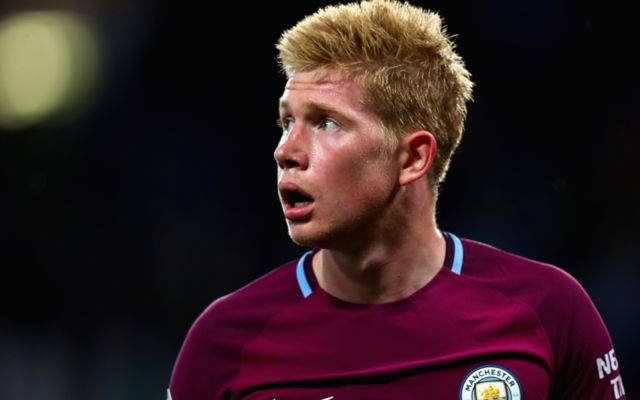 'We told Chelsea I didn't want to be loaned out any more. They'd signed me from Genk, and immediately sent me back on loan to Genk. They recalled me and loaned me out to Werder Bremen.
'After those experiences I'd rather wanted to be sold. Otherwise I would end up in the same situation all over again: playing well on loan, returning to your parent club and then, every year again, feel like the young player back from loan who still has everything to prove.
'That's something I didn't want to experience for a third time in a row.'