Arsenal legend Martin Keown believes Mesut Ozil has 'already left the football club' amid speculation linking him with a transfer to Manchester United.
According to the Independent, United manager Jose Mourinho is confident of poaching the German playmaker from the Gunners when his contract expires at the end of the season.
READ MORE
Alexandre Lacazette sends worrying message to Arsenal fans
Cesc Fabregas reveals one Chelsea regret that will infuriate Arsenal fans
Watch: Former Arsenal man finally owns up in hilarious Pizzagate admission, 13 years later
Ozil has been at the Emirates Stadium since joining from Real Madrid in 2013, but fans have long questioned his commitment to the cause due to a perceived lazy style of play and a lack of impact in big games.
Still, the 28-year-old was a key figure for Mourinho during their time together at Real Madrid, and this week's report from the Independent claims the Portuguese is keen on a reunion.
Discussing Ozil's situation at Arsenal, former defender Keown made the worrying claim that his head is no longer in north London and that he's already thinking about his next move.
'I think he's testing Wenger more than any other player has,' Keown told BBC 5 Live, according to the Metro.
'I think in some departments he's already left. Psychologically, mentally, he's already left the football club. Maybe Wenger is now trying to do the best deal he can to get some compensation for him.
'I think he's downed tools, he wants to go and it's going to get messy.'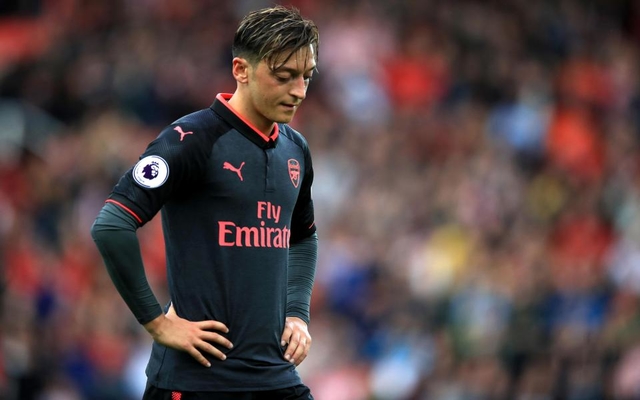 It remains to be seen if the player himself would choose Old Trafford over other offers, with Inter Milan recently confirming their interest in him.
'He [Ozil] is definitely one of those players we are looking at,' club chairman Erick Thohir was quoted in the Daily Mirror.