Former Liverpool striker Rickie Lambert has admitted to falling out of love with football during his one-season spell at Anfield.
The ex-Southampton star man retired last week due to a persistent back problem and reflected on his playing career in an interview with the Daily Mail.
READ MORE
Confirmed: Manchester United closely following goal machine with bargain buy-out clause enough to seal transfer
Manchester United ready shock swoop for Liverpool star to replace club stalwart
5 clubs who should pounce for Sergio Aguero if Pep Guardiola goes through with January transfer
Despite shining for the Saints and earning an England call-up in the process, Lambert admits things went downhill for him after moving to Liverpool.
'I didn't play much at Liverpool and it was the same at West Brom and then Cardiff,' he said.
'I was getting well paid but I never started playing football for the money. And when I decided to go to Liverpool I sacrificed a regular first-team place and that was when I started to fall out of love with it.
'I never should have accepted being on the bench, even though Brendan Rodgers had made it clear to me I would be back-up for (Luis) Suarez and (Daniel) Sturridge.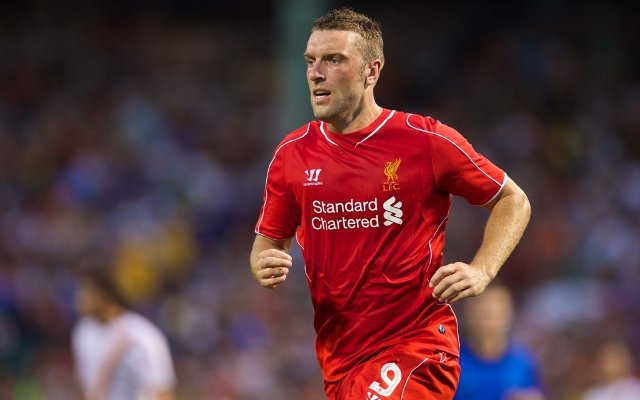 'I was never as quick or as technically good as the best players, but in my own head, when it came to actually playing, I could convince myself I was the best.
'But when I joined up with England I felt lucky to be there, and it was the same at Liverpool. And when I look back now I realise I lost something mentally as a player, by allowing that to happen.'