Paris Saint-Germain are reportedly lining up an audacious raid on Premier League champions Chelsea.
The Blues may have to fight off interest from the big-spending French giants in N'Golo Kante, who is being eyed as their next marquee signing in a potential £90million deal, according to the Daily Mirror.
READ MORE
Chelsea transfer news
Chelsea face new threat to keep influential figure, shock return lined up
Bad news for Chelsea, Euro giants set sights on €60m-rated stalwart next summer
This would make Kante the most expensive sale ever by a Premier League club, and continue the epic spending by PSG as they chase world domination.
The Ligue 1 moneybags also spent large sums on Neymar and Kylian Mbappe over the summer, giving them one of the most-feared front lines in world football.
Kante has just earned himself a Ballon d'Or nomination, following on from winning PFA Player of the Year for his superb performances last season.
One of the most effective defensive midfield players in the game, Kante is known for his tremendous work rate, which also saw him play a pivotal role in Leicester City's shock Premier League title victory of 2015/16.
If PSG do pay the £90m the Mirror claim they're ready to spend on Kante, it would treble the £30m BBC Sport claim Chelsea paid Leicester for him just over a year ago.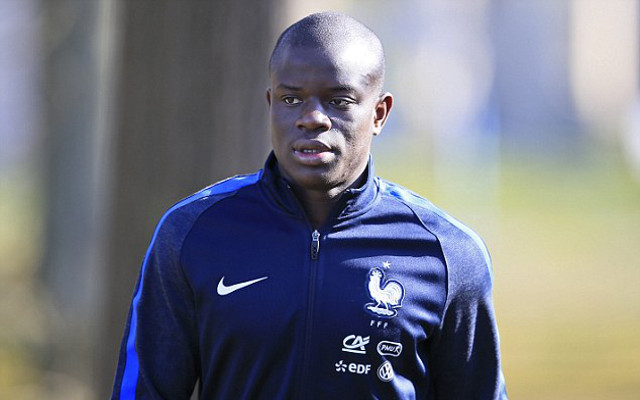 Having splashed out on so much talent up front, PSG could do with a player like Kante to add balance to their squad as they seek to take their domestic dominance onto the European stage and mount a proper challenge for the Champions League.
Kante himself tipped PSG to be major players in Europe this season, recently telling Le Parisien: 'They (PSG) are super strong! This club is pruned to go far.
'They do not have much to envy the big European clubs. They can reasonably win the Champions League.'
However, when asked if he regretted snubbing a previous offer from the Parc des Princes, he suggested he's happier with life in England.
'No (I have no regrets),' he said. 'When I was in Leicester I had opportunities, but my priority was to stay in the Premier League.'