Gianluigi Buffon is viewed by many as the best goalkeeper of the modern era. From the age of 17, the custodian has been keeping clean sheets and wowing us all with world class saves and performances.
The veteran shot-stopper also has an impressive haul of major trophies to his name, though he has the unfortunate record of losing all three Champions League finals he's played in.
READ MORE
10 sexiest Shakira pics as popstar WAG denies split with Barcelona's Gerard Pique
Sami Khedira teases Gianluigi Buffon after spectacular crossbar fail
Arsenal face competition for ideal Ox replacement as Mourinho watches star on personal scouting mission
Still, speaking to YouTube channel Copa90, the Italian says he can now 'die in peace' having won the World Cup back in 2006.
The Juventus legend played a crucial role in Italy's 2006 success, none more so than producing heroic saves in the penalty shoot-out with France in the final. He only conceded two goals in the whole of the tournament.
Speaking to Copa90 he stated: "I realised the greatest dream you can have as a kid, but also as a footballer, I slept before the Champions League finals, but before the World Cup I didn't sleep for even a minute."
He continued: "Winning the World Cup is worth a ticket for life, making that kind of mark on life is unique, it means you can die in peace."
The 39-year-old has won almost everything he could have whilst playing in Italy. He has ten Serie A titles, three Coppa Italias and, of course, a World Cup.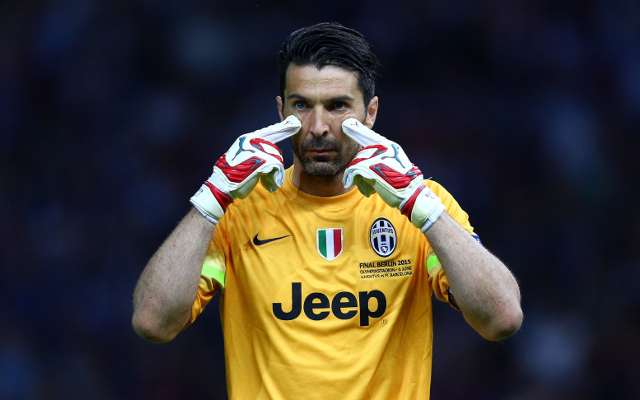 He also has over 660 Serie A appearances under his belt.
However, one major trophy that has evaded him is the Champions League. Buffon has reached three finals of the competition but has lost every single one of them.
Despite this, he is obviously at peace with himself with what he has achieved – and rightly so. After all, what better prize is there than winning the World Cup for your country?