Lionel Messi hasn't always had the easiest time when playing for his country, so it's only fair that he allowed himself to fully enjoy the moment as Argentina narrowly made it through to next summer's World Cup.
The Barcelona superstar is far more renowned for his work for his club rather than his national side, but scored a hat-trick in a 3-1 win over Ecuador last night to seal a crucial victory.
READ MORE
We could buy Cristiano Ronaldo or Lionel Messi, claims Premier League midfielder in extravagant boast
Manchester City ready to smash world transfer record for Lionel Messi
Watch: Lionel Messi silences Argentina critics with stunning hat-trick to seal 2018 World Cup place
Barca and Argentina team-mate Javier Mascherano filmed the celebrations afterwards, and shared the footage via his Instagram page.
The video shows Messi chanting along with his shirt off – an image more reminiscent of his old nemesis Cristiano Ronaldo.
While the Real Madrid and Portugal forward rarely wastes a moment to show off his torso, Messi is usually a little more reserved in his celebrations.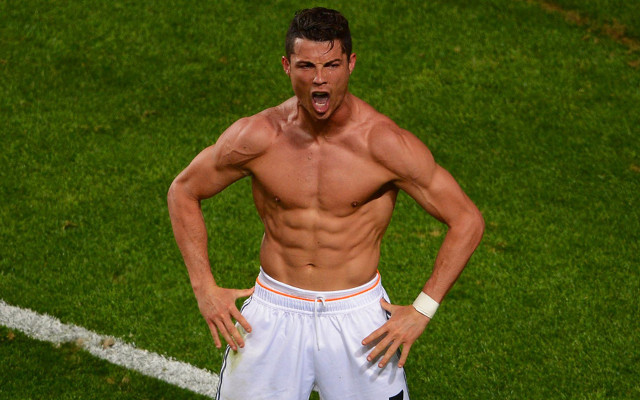 Still, it's fair to say he's earned the chance to go a little wild after single-handedly dragging his nation through to next summer's tournament in Russia.