Not looking good, Gooners.
Manchester City are reportedly lining up a fresh £20million bid to sign Arsenal forward Alexis Sanchez in the January transfer window.
Sanchez is set to be out of contract at the end of the season after failing to put pen to paper on a new deal at the Emirates Stadium.
City have a long-standing interest in the Chile international, with BBC Sport reporting they failed with a £55million-plus bid for him on deadline day in the summer.
READ MORE
PSG star sends clear message to his club over hijacking transfer of Arsenal's Alexis Sanchez
Arsene Wenger explains why Alexis Sanchez's World Cup heartbreak could be good news for Arsenal
Arsenal legend gives Arsene Wenger controversial selection instruction ahead of Watford clash
The Daily Mirror are now reporting that City are ready to come back in for him with a reduced bid as he comes ever closer to being a free agent.
Still, despite the Blues' immense start to this campaign, Pep Guardiola is seemingly unwilling to wait until next summer to get Sanchez on board.
Early exit for Alexis Sanchez?
The 28-year-old is regarded as one of the best attacking players on the planet on his day, and Arsene Wenger has also given City some encouragement over a January deal with his quotes yesterday.
Asked yesterday if he could let Sanchez and fellow contract rebel Mesut Ozil leave early, he said: 'Once you are in our kind of situation we have envisaged every kind of solution, yes. Yes, it's possible.'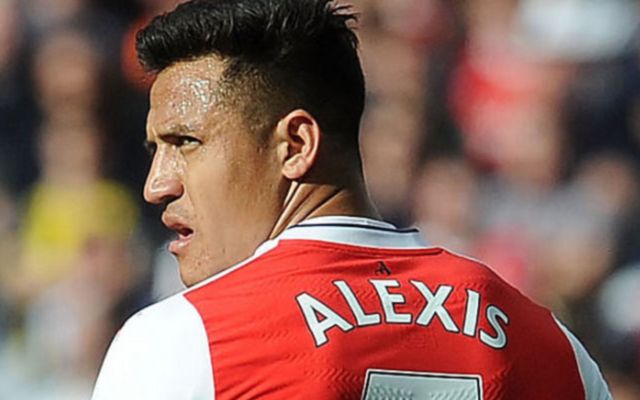 The Mirror claim this could give City some advantage in trying to bring Sanchez in this season, and that the Etihad Stadium remains his preferred choice.
Players expecting Sanchez to go?
This also follows recent reports from the Telegraph that Arsenal players were increasingly expecting Sanchez to finally be sold by Wenger this winter, even if it did end up being for a fraction of the price they could have brought in for him during the summer.
Sanchez has been at Arsenal since joining from Barcelona in 2014 and was their top scorer last season with 30 goals in all competitions, making him a player who will surely be very challenging to replace.