Who should Arsenal turn to?
With reports that the whole Alexis Sanchez to Manchester City saga could be back on in the January transfer window, it's fair to say Arsenal have some work to do.
The Gunners reportedly face fresh interest from City in Sanchez this winter, with a cut-price deal of around £20million being talked up by the Daily Mirror.
The Chile international would be a huge loss for Arsenal, even if he hasn't started this season in the kind of form that saw him score 30 goals in all competitions last term.
READ MORE
Arsenal youngster sends message to Arsene Wenger over first-team opportunities
Alexis Sanchez to Manchester City could be back on after Arsene Wenger hint
Arsenal transfer news
Arsene Wenger has done well to fight off interest in Sanchez so far, but the 28-year-old will be out of contract at the end of this season with a new deal seemingly not in sight.
This could force Arsenal to sell Sanchez to Manchester City for less than they'd like, and it's clear such an influential player would need a top class replacement to take his place in Wenger's attack.
Here's a look at five options who could fill that void…
Thomas Lemar
Subject of a £92million deadline day bid from Arsenal in the summer, according to Sky Sports, could Monaco winger Thomas Lemar be on the club's agenda again in January?
The talented 21-year-old impressed in Ligue 1 last season to attract interest from Arsenal over the summer months, though a deal could not be struck as Sanchez ended up staying instead.
Still, it would be little surprise if the Gunners were to try to revive this deal if City are successful in luring Sanchez away in the middle of the season.
Monaco vice-president Vadim Vasilyev has also been quoted as saying Lemar could be sold in the future, though with next summer looking more likely than this winter.
He told Sky Sports: 'I think it would be fair to say Thomas will have a fair chance to an exit next year. January, in football, never say never, but this is not what we're thinking of.'
Pierre-Emerick Aubameyang
Not recently linked with Arsenal, but a pacey and prolific forward who seems absolutely tailor-made to replace Sanchez at the Emirates Stadium.
Aubameyang also admitted Borussia Dortmund were ready to sell him this summer, telling Sport Bild (per the Metro): 'There was a time in the window when I could have changed (clubs).
'We (Aubameyang and the Dortmund board) agreed on this together in all openness but nothing happened.'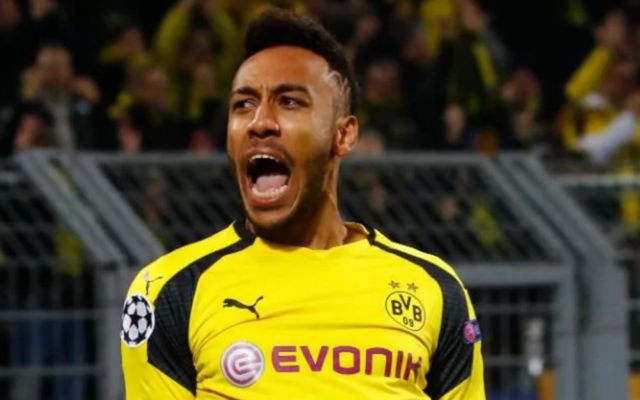 Could Dortmund still be prepared to let the Gabon international go in January? It seems a great deal riskier, particularly with Ousmane Dembele leaving for Barcelona in the summer, but Arsenal would be well-advised to give it a go.
Julian Draxler
Linked with Arsenal on a number of occasions in the past, recent reports suggest Julian Draxler is on Wenger's radar once again.
The Daily Star claimed last week that the Gunners could kill two birds with one stone and avoid losing Sanchez to Manchester City by offering him to Paris Saint-Germain instead.
The report states that Wenger could use Sanchez as a makeweight in a deal for Draxler, who would slot right in perfectly as an ideal attacker to fill Sanchez's boots.
With Neymar and Kylian Mbappe joining PSG this summer, Draxler no longer looks guaranteed a regular starting place for Unai Emery's side, so could do well to make the move to north London.
Anthony Martial
Elsewhere, the Daily Mirror have reported that Arsenal could pursue a shock move for Manchester United forward Anthony Martial if they lose Sanchez to Manchester City.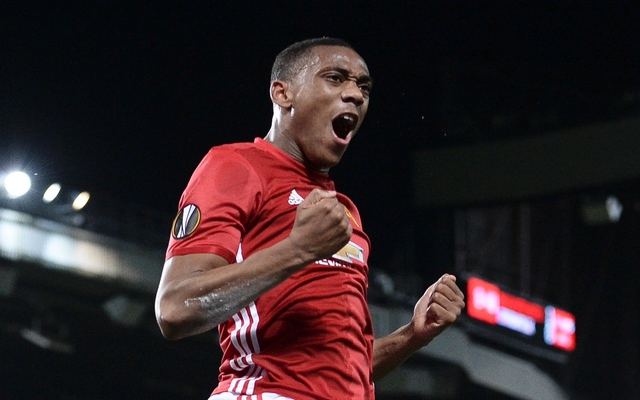 The France international has shone in Jose Mourinho's side this season, albeit in something of a super-sub role.
Rated for some time as one of the best young players in world football, Martial may well feel he is worthy of playing more often, which might seem more realistic at Arsenal.
Capable of playing out wide or as a centre-forward, Martial is another ideal like-for-like Sanchez replacement and has the added benefit of Premier League experience to help him settle in quickly.
Still, United will surely not want to risk strengthening a rival with such a potentially lethal attacking player.
Raheem Sterling
Finally, the Daily Mirror have also claimed Arsenal could try again to sign Raheem Sterling from Manchester City in January.
The England international was a target for Wenger as City chased Sanchez during the summer, though Guardiola was not keen on such a deal.
Still, there's no doubting what Sterling could do in an Arsenal shirt after his fine start to the season for City, in which he has scored six goals.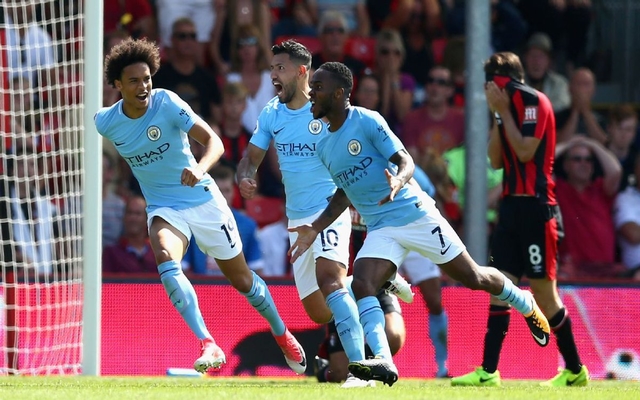 The 22-year-old has long been rated as one of this country's brightest prospects, but City will be under little pressure to sell if Guardiola chooses to keep hold of him once again.
Sterling, however, may look at the arrival of Sanchez and fear for his place at the Etihad Stadium, and there'd be nowhere near the same level of competition were he to take up an offer from Arsenal instead.