A stoppage-time winner from Tom Cleverley consigned Arsenal to a frustrating 2-1 defeat at the hands of Watford on Saturday. It was bad day to be a Gooner, but there have been worse, as Ashley Pugh explains…
Arsenal are the team I support so I'm allowed to do this without getting annoyed.
Taking the piss out of Arsenal after a loss is like bullying a younger sibling; only I'm allowed to do it, and if anyone else tries to you will feel my wrath and fury.
A humbling result in August 2017 made me want to write this piece. Arsenal's 4-0 loss to Liverpool didn't disappoint me because it happened, but more in the manner that it happened.
So thanks, Arsenal. Please enjoy my top 10 Arsenal defeats that made me want to drink bleach… because I didn't!
10 – Liverpool 4-0 Arsenal, August 2017
So we'll start for the catalyst for this list, the reason why it has come into being if you will.
The loss against Liverpool was not surprising to me, because I had expected to lose at Anfield. What did annoy me was how players like Aaron Ramsey and Granit Xhaka didn't look like they were bothered throughout the whole game.
Three of the starting 11 had doubts over their future, as well as sub Shkodran Mustafi.
Alex Oxlade-Chamberlain then left just days later to the exact team who had dished out the thrashing. His heart definitely wasn't in it.
Arsene Wenger decided to pull a tactical brainfart by playing multiple players out of position and starting record signing Alex Lacazatte, who had looked bright in his previous two outings in an Arsenal shirt, on the bench.
All in all, an absolute farce.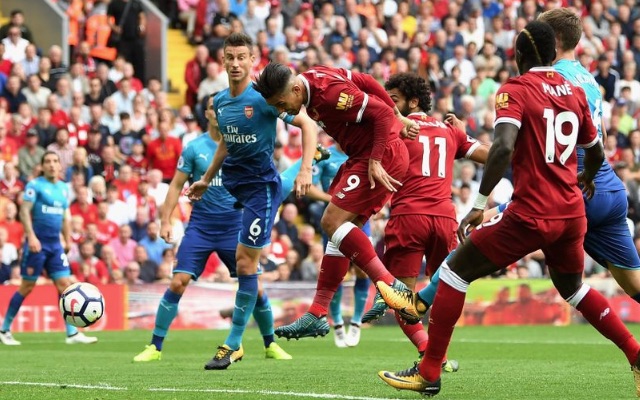 9 – Manchester City 6-3 Arsenal, December 2013
I was in a pub around the corner from the Emirates Stadium for this game and the buzz before the game was understandable. Arsenal were in good form and City looked there for the taking if we could play well. But, of course, we didn't play well.
We never play well away from home against big teams and this game was the worst rollercoaster I've ever been on. Even worse than that time I went on Samurai at Thorpe Park and came off wearing my partly digested lunch.
Hope, disappointment, hope again, disappointment again; which lasted until the final whistle and the journey home. Arsenal were tactically and physically outmuscled by City and Wenger's inability in the big games was shown yet again.
8 – Manchester United 6-1 Arsenal, February 2001
The only reason this one is so low on my list is because I was only nine when it happened. But this is where the early signs of Wenger's shocking ineptitude should have worried Arsenal fans.
Dwight Yorke scored a 20-minute hat-trick, with a further three goals coming to compound a shocking day for Arsenal.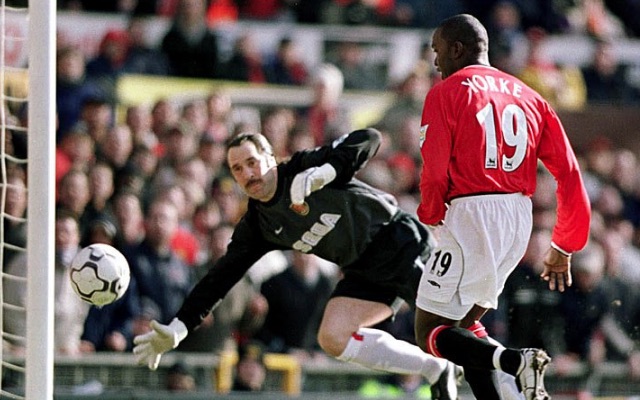 7 – Liverpool 5-1 Arsenal, February 2014
The 20-minute mauling. Four goals in the first quarter of a total mismatch. Arsenal were top of the league at the time, but a defence that had been fairly solid was absolutely destroyed by the likes of Luis Suarez and Daniel Sturridge.
Four goals in 20 minutes, that's a goal every five minutes. A Mikel Arteta penalty was the most consolationy of consolation goals as Arsenal's fragility under Wenger away from home was exposed yet again.
6 – Tottenham 5-1 Arsenal, January 2008
This game was a Carling Cup game, so its importance on this list is relatively trivial, but it's not the competition that burns my soul, more the opposition.
The first leg finished 1-1 and Arsenal were fairly optimistic going into the second, but then Spurs ran riot from the off, going 4-0 up before Arsenal could grab a consolation through Emmanuel Adebayor, who up until this point hadn't lost a game he had scored in.
Steed Malbranque completed the scoring to book a place in the final, in which Spurs beat Chelsea.
Arsenal's team was relatively weak but the misery was complete when Nicklas Bendtner – who had already scored an own goal in the game – and captain shambles William Gallas decided to have an argument in the middle of the pitch. Tempers boiled over, as did mine as a I swiftly decided to aim a kick into the nearest door.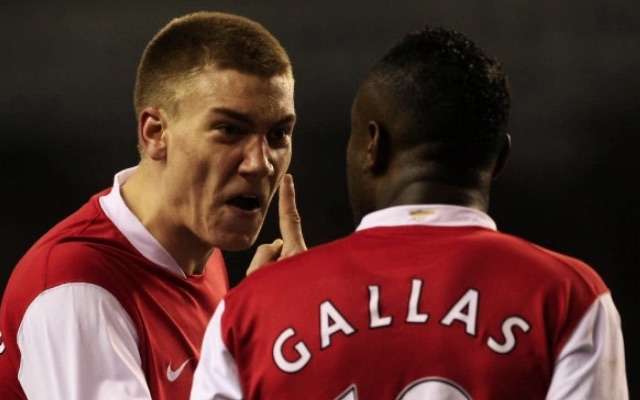 5 – Arsenal 1-5 Bayern Munich, March 2017
I can't lie, there wasn't much hope before this game as Arsenal had already lost the first leg 5-1 in Munich but Theo Walcott scored in the 20th minute to provide a glimmer of hope; the faintest glimmer – like shining a torch from one end of the Channel Tunnel and hoping to see it from the other.
Laurent Koscielny was sent off in the 53rd minute and Bayern started to flex their muscles. Low point: conceding three goals in seven minutes. 10-2 on aggregate – you see scores like that in cricket, for crying out loud.
4 – Chelsea 6-0 Arsenal, March 2014
Two results come up if you type in "Chelsea 6" into Google. The first one is "Chelsea 6-0 Arsenal", the second? Maribor losing by the same margin. That's the levels we're talking here.
This was Wenger's 1,000th game in charge of the Gunners and Arsenal were two goals behind within seven minutes as Chelsea crushed us with a clinical show of counter-attacking football, the likes of which we used to be famous for.
The game became a total joke when, in the 15th minute, Andre Marriner had a shocker as he sent off Kieran Gibbs after mistaking him for Oxlade-Chamberlain who had handballed on the line for a Chelsea penalty that Eden Hazard subsequently converted.
Oscar got a brace and current Liverpool winger Mo Salah scored to ensure that my night out in Nottingham that day was one to drown sorrows.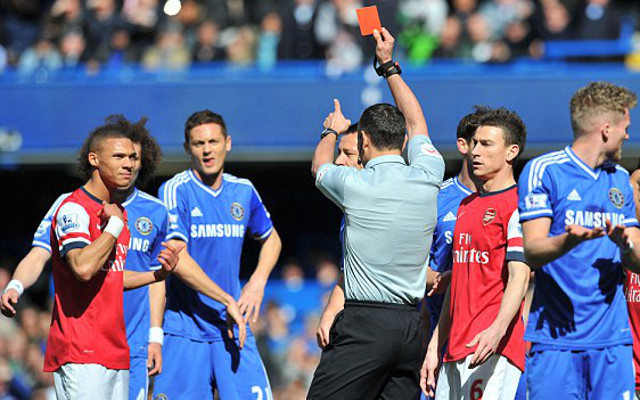 3 – Manchester United 4-0 Arsenal, February 2008
This countdown really is boiling my blood as I go further and further down this list. I know all the smug London-based Man United fans are licking their lips reading this countdown and trust me, for you guys, it gets better. Wayne Rooney was Arsenal's scourge this day as he delivered an impeccable display, as he usually does against Arsenal.
Darren Fletcher, yes Darren Fletcher, scored a brace with Nani and Rooney adding two more to eliminate Arsenal from the FA Cup in the fifth round. Emmanuel Eboue got sent off and Nani decided to become a human seal for a few seconds.
It was just quite embarrassing to be honest.
2 – Barcelona 2-1 Arsenal, May 2006
This game. I cried after this game. Legitimate, full fat, salty tears.
It wasn't the final score being an inflated one, it wasn't that we were beaten by a rival, it was that we were in the Champions League final for the first time ever, and we lost.
Jens Lehmann got sent off in the first half after bringing down Samuel Eto'o who was clean through one-on-one, before Sol Campbell rose highest to thump a header into the net, cue rambunctious celebrations and cheers from a 14-year-old Ashley and family, and Arsenal fans everywhere.
Then Thierry Henry choked on a few chances to score, which should have pointed to the fact we weren't going to win.
Barca scored twice in the last 14 minutes to beat Arsenal and leave a scar on my heart that hasn't healed. One day.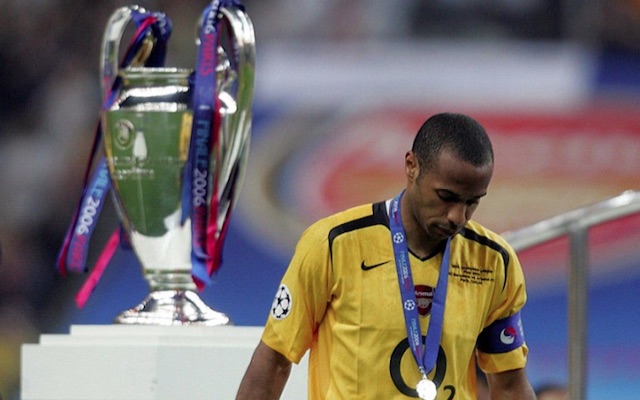 1 – Manchester United 8-2 Arsenal, August 2011
Bye. Wait, I have to write about this? Fine.
Arsenal's makeshift team was dismantled and totally humiliated by a Manchester United team that, on paper, didn't look much better. But my goodness they were so, so much better. The result was Arsenal's heaviest defeat since 1896 and was the worst thing I've ever had to watch.
Every time United came forward they looked like they would score, like the ladies of the night in Amsterdam on a Friday evening.
Rooney scored a hat-trick, Ashley Young bagged two absolute stunners, Nani scored, Park Ji-Sung scored and future Arsenal striker Danny Welbeck teased the Gunners by fooling them into thinking he can score. OK, I'm done with this one.