Worrying for Arsenal.
Watford striker Troy Deeney gave a brutal verdict on Arsenal yesterday after helping his side to a shock 2-1 victory over the Gunners in the Premier League.
The 29-year-old scored the equaliser for the Hornets as they stunned Arsenal with a late comeback at Vicarage Road, and admitted afterwards that he often fancies his chances against Arsene Wenger's side.
READ MORE
Top 10 Arsenal defeats that made me want to drink bleach
Arsenal prepare January transfer swoop for ideal Alexis Sanchez replacement as PL club ready to reconsider sale
Arsenal news
Speaking after the game, Wenger was quick to question the penalty decision that got Watford back in the game, but Deeney was having none of it.
'I've heard Wenger's already blaming that (the penalty) as the reason they lost,' he told BT Sport, as quoted by the Mirror.
'Well, I'm not one to tell Mr. Wenger about himself, but the reason they lost wasn't due to one penalty.
Arsenal – lacking 'cojones'?
'Having a bit of cojones, I think the word is. Whenever I play against Arsenal – and this is just a personal thing – I go up and think 'let me whack the first one, then we will see who wants it'.
'I came on today and jumped up with Mertesacker – I didn't even have to jump up actually – nodded it down and the crowd gets up. They all just backed off.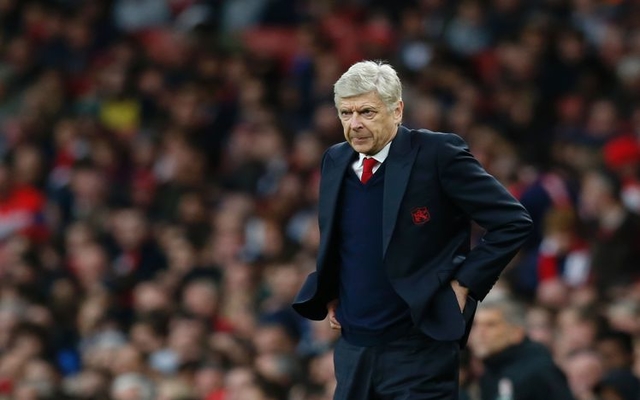 'For me, as a player, I just think happy days. That's my strength, so if you're going to let me do that against you, you're in for a tough afternoon.'
The result leaves Arsenal nine points off league leaders Manchester City already this season, with a top four spot surely the best Wenger's side can hope for this term.
Though even Watford are above them in that department at the moment, with Marco Silva's side two points and two places above the Gunners.