Ozil could majorly screw them over…
Mesut Ozil is not exactly Mr Popular at Arsenal right now, and reports have emerged that could infuriate Gunners fans even further if they were to come to pass.
The Germany international is in the final year of his contract at the Emirates Stadium, putting Arsenal in a precarious situation over not only his future, but also that of Alexis Sanchez.
READ MORE
Watch: Arsenal fan identifies current PL boss as ideal Wenger successor
Arsenal transfer interest has unsettled star player, Premier League boss admits
Arsenal transfer news
As Arsenal are reportedly struggling to find bidders for Ozil this January, that looks like increasing the chances that they'll have to accept a cut-price offer for Alexis Sanchez instead, according to the Daily Star.
The report lists Manchester United and Inter Milan as among those interested in Ozil, but both clubs would prefer to sign him on a free next summer rather than fork out for a transfer fee just six months before his contract runs out.
Sanchez looks the far more important player to Arsene Wenger's side, with the Chilean scoring 30 goals to fire them to an FA Cup final victory last term as he established himself as one of the top attacking players in Europe.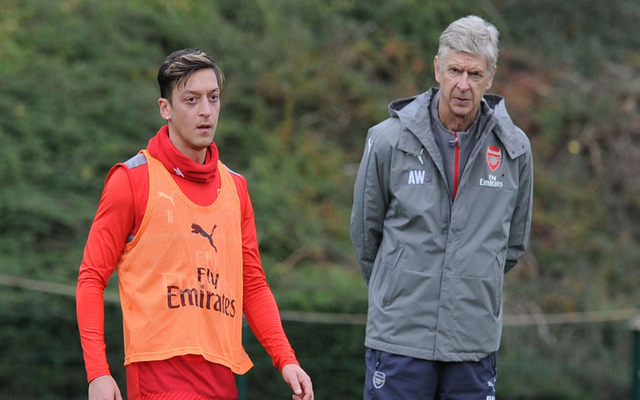 The Daily Mail reported last week that Manchester City remain confident of signing Sanchez in January, and it could be that Arsenal will be forced to let him go if they hope to avoid losing both him and Ozil on frees in the summer.
Mesut Ozil holds all the cards
However, the Daily Star also claim that Ozil could look to use Sanchez's sale to boost his own financial demands, as he looks for a contract worth around £350,000 per week.
Offloading Sanchez from the wage will and bringing in a fee from his sale would give the Gunners extra funds to do that, but if they don't give him a deal he's happy with, he can still walk away on a free at the end of the season anyway.
Given how Arsenal fans responded to the club's Twitter page wishing him a happy birthday yesterday, one can only imagine the sheer volume of abuse in store for the former Real Madrid man if he manages to doubly screw the north Londoners over in this way.
Ozil's poor form at the start of this season has no doubt played a part in clubs not wishing to spend too much money on him, but it seems the most likely outcome of that will be an early departure of Sanchez, which could throw Arsenal's season into turmoil as they'd then face the daunting task of finding a top class replacement in the middle of the season.
Alexis Sanchez to Manchester City: 5 replacements Arsenal could sign if star player makes January transfer, including Man Utd star