Spurs fans, you can forget about Mauricio Pochettino leaving your club any time soon.
The former Espanyol boss, who joined the club from Southampton in 2014, has said that he would love to sign a new deal with the north London club, with the Argentine stating that he would happily stay at the club for a long period of time.
This was reported by the Evening Standard, who say that Spurs chairman Daniel Levy has said that he would love for the current Tottenham boss to still be at the club in "10 or 15 years time", which was something that was published in Guillem Balague's book 'Brave New World'.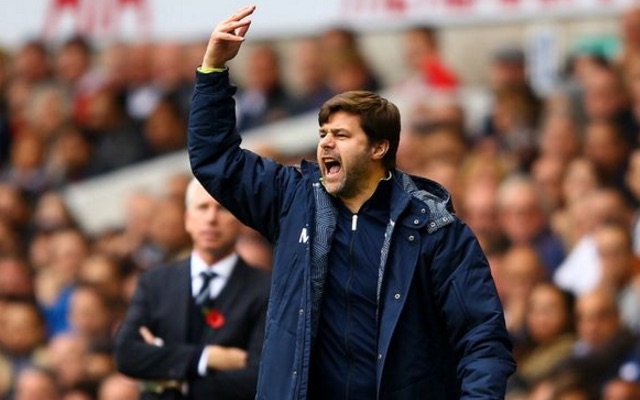 Since joining the north London club in 2014, Pochettino has been fantastic for Spurs, as the former Argentine international has turned Tottenham into one of the most feared sides in Europe.
In just three years, Pochettino has managed to turn Spurs from a Europa League side to last year's Premier League runners up, a feat that is mightily impressive.
SEE MORE:
Tottenham star reveals current situation regarding potential new deal with club
Watch: Man City star Ederson stakes claim as one of the best 'keepers in the world following penalty save
(Watch) Liverpool fans a sight to behold after opening Roberto Firmino goal against Maribor
The former Southampton manager has introduced a high press, high octane play style into Spurs' game, which is one of the main reasons why fans have seen the club turn into title challengers.
Since he's joined the club, Pochettino's turned Spurs' defence into one of the best in England, as since the start of the 2015/16 season, the Lilywhites have only conceded 66 goals in 84 league games.
Should the current Spurs boss end up signing a new deal with the club, it'll be very interesting to see just how high Pochettino can take his side.