Manchester United boss Jose Mourinho has hit back at Liverpool defender Dejan Lovren after he suggested Red Devils forward Romelu Lukaku stamped on his head purposely during the meeting between the clubs in the Premier League last weekend.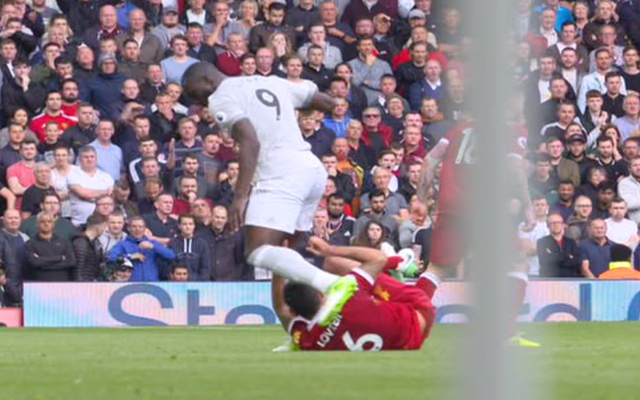 TV coverage picked up Lukaku's boot catch Lovren's head after a challenge by the Croatian on the former Everton forward.
According to Sky Sports, Lovren said:
"My honest view was he did it on purpose."
Mourinho took exception to this stating that the centre-back was a hypocrite.
"There is a big contradiction," he stated.
"He said let's move on and forget what happened but then he spends 10 seconds talking about what he thinks what happened and didn't happen."
The game finished goalless as Manchester United lost ground on fierce rivals Manchester City as they developed a two-point lead at the top of the Premier League after beating Stoke 7-2.
Both teams remain unbeaten in the league after eight games, with United only conceding two goals in that time.
The Red Devils travel to Benfica on Wednesday to play their third group game in the Champions League after winning their previous two.