Spurs fans, we've some potentially worrying news for you.
The Sun are reporting that Toby Alderweireld, who joined the club from Atletico Madrid in 2015, isn't any closer to renewing his current contract with Mauricio Pochettino's side.
The Sun had previously reported that negotiations between the player's representatives and the club had yet to begin, and following this most recent news, it seems as if they are still yet to get underway.
The news outlet say that the Belgian international has been linked with a move to Chelsea in the past, and that the player replied "No" when asked about whether there was any progress regarding him securing a new deal with the club.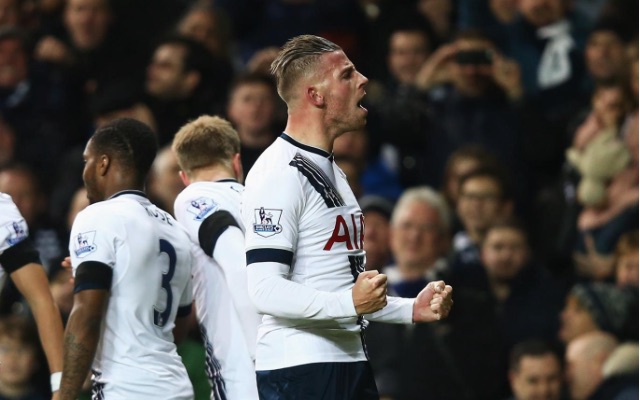 Since moving from Diego Simeone's side in 2015, Spurs stalwart Alderweireld has been a mainstay for the team from north London.
The former Southampton star has made 98 appearances for the Lilywhites, scoring six goals and assisting three times.
Alderweireld has also managed to form a solid partnership with fellow Belgian Jan Vertonghen at the heart of Spurs' defence, with the two being one of the main reasons the north London side have one of the best defences in European football.
Since the start of the 2015/16 season, Pochettino's side have conceded just 66 league goals in 84 games, which is an astonishing record.
The player's calmness on the ball and ability to read the game has seen a lot of people label the defender as one of the best defenders in the league.
Should the player end up signing a new deal with the club, it'll come as a big boost for Spurs fans, who would've hated to see one of their best players leave the club.