He may not have many more chances…
Manchester United manager Jose Mourinho is reportedly ready to give Luke Shaw until the end of this season to win him over before deciding to move on.
The Daily Express claim Mourinho is looking at a number of potential new signings at left-back, with Shaw failing to establish himself as the manager's preferred choice in that position.
READ MORE
Manchester United can sign La Liga star for just £35m, club resigned to losing him
Manchester United legend majorly disrespects Jose Mourinho after Liverpool stalemate
Manchester United transfer news
The England international arrived with plenty of promise in the summer of 2014, having shone as one of the most promising young players in the country at previous club Southampton.
However, Mourinho is clearly not convinced by the player's attitude or focus, having recently been quoted urging Shaw to up his game on the training pitch.
'He (Shaw) has to work. Just that,' Mourinho was quoted in the Metro last month. 'Are you asking if he plays (the following Saturday)? No, he isn't. He has to work. He has to improve.'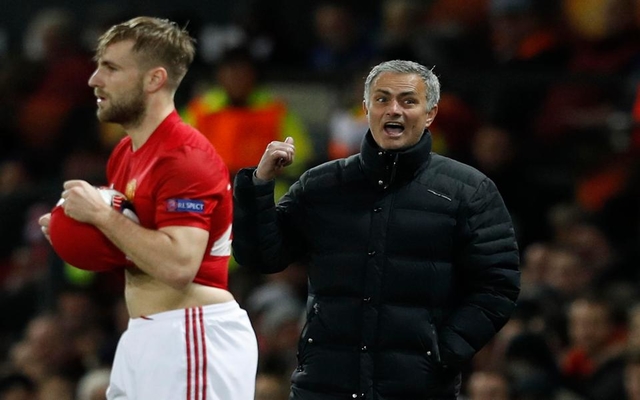 ESPN have since reported that United are looking into signing Espanyol youngster Aaron Martin in that part of the pitch, while the Sun last week linked the club with a £50million move for Tottenham's Danny Rose.
Mourinho has something of a history of picking out scapegoats at his clubs to make an example of them, and it may be that he has identified Shaw as one he'd be willing to sacrifice, despite his obvious potential.
United have largely gone for Ashley Young at left-back so far this season, and Shaw's prospects of becoming first choice in that role look fairly bleak if he cannot currently compete with a player who isn't even a natural in the position.