Big change of heart from the Blues star!
Chelsea midfielder Cesc Fabregas has been discussing his relationship with former manager Jose Mourinho and admits he's had his ups and downs with the Portuguese.
Fabregas first came up against Mourinho during his time as an Arsenal player, when his Chelsea side were one of their biggest rivals due to their competing for the same prizes on the pitch and the ongoing war of words between Mourinho and Arsenal boss Arsene Wenger.
READ MORE
Chelsea star didn't sound too happy with Antonio Conte decision after being held by Roma
Chelsea fans turn on Antonio Conte and call for former manager to return after winless run extended to three games
Chelsea news
The pair were involved in another heated rivalry later on when Fabregas moved to Barcelona and Mourinho ended up taking charge of El Clasico opponents Real Madrid.
However, the Spaniard later ended up playing for the 54-year-old at Chelsea, enjoying a strong relationship with a manager he admits he once considered an 'enemy'.
Mourinho is now with one of Fabregas' rivals again as he takes charge of Manchester United, but the 30-year-old spoke fondly of his old boss in an interview with Vanity Fair, as quoted by the Metro.
'Jose Mourinho? He was my enemy when he was in Madrid or Chelsea. We were in competitions and we wanted to win against the other,' Fabregas said.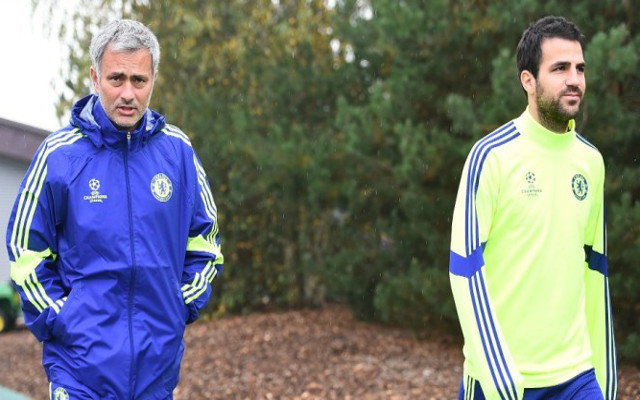 'Then I became his player at Chelsea and I was thoroughly behind him. This is football today.
'I learned a lot from him and I have very positive memories with him that I would keep for life.'
Fabregas has certainly played under some true managerial greats in his career, with Wenger and Mourinho joined by Pep Guardiola, Vicente del Bosque and Antonio Conte in taking turns to coach the cultured playmaker.