Surely the best move for Arsenal.
Arsenal manager Arsene Wenger is determined not to allow Mesut Ozil to link up with his rival Jose Mourinho at Manchester United and hopes to find a buyer for the German in the January transfer window.
As things stand, the 29-year-old playmaker is heading towards being a free agent in the summer, and reports from the Daily Mirror claim he's told his Gunners team-mates he's heading for Old Trafford.
READ MORE
Manchester United and Chelsea transfer target pushing to join Premier League rivals instead
Zinedine Zidane instructs Real Madrid to hijack £90million Manchester United transfer
Manchester United transfer news
However, Arsenal are said to be confident they can frustrate Mourinho and United by offloading Ozil to another club this winter before he becomes available for the Red Devils to poach on a free transfer, according to the Daily Mail.
Ozil has struggled for consistency during his time at the Emirates Stadium, but it seems he remains highly regarded by his old manager Mourinho from their successful time together at Real Madrid a few years ago.
The Independent claimed earlier this month that United were looking to do a deal for the Germany international and were confident of doing so, but it's little surprise to see Arsenal trying to get one over their rivals.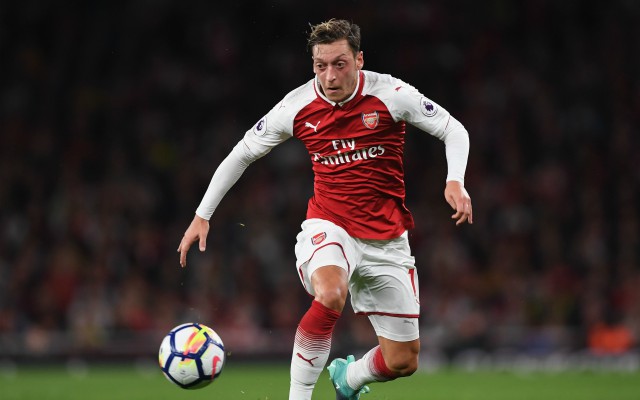 Having faced a considerable backlash from their fans when they sold Robin van Persie to United back in 2012, Arsenal will be desperate to avoid the humiliation of losing a big name like Ozil to their rivals on a free.
The Mail lists Inter Milan as potential suitors for Ozil, and Arsenal will now just hope someone from around Europe will be willing to pay any kind of fee for Ozil just months before his contract expires.
This could prove challenging due to the German's poor form so far this term, as clubs would surely rather not risk paying for him when they can snap him up for nothing next season.