Manchester United suffered a shock loss at the hands of Huddersfield on Saturday, losing 2-1 as they fall five points behind Premier League leaders and fierce cross-city rivals Manchester City.
Unsurprisingly there are a few low ratings: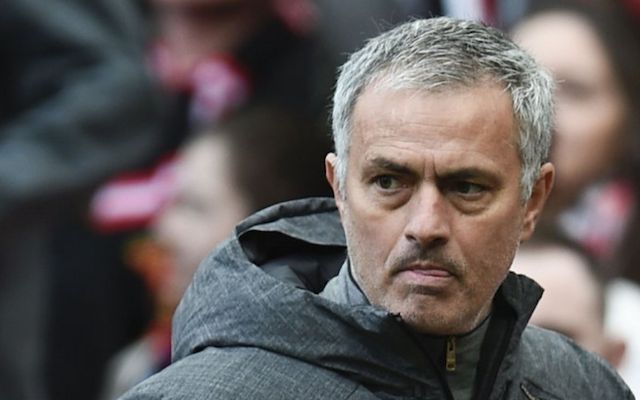 David de Gea – 6
Was sent to hospital by his defender's mistakes so hardly to blame but nevertheless conceded as many goals as he did in his previous eight Premier League games.
Antonio Valencia – 7
Was the only defender who put in a shift today, tried to get things going but one man can't win a game.
Chris Smalling – 6
Showed his frailty today but was nowhere near the worst player.
Phil Jones – 4
Was doing OK up until his injury but the fact he had to be taken off again is starting to aggravate United fans rather than grab their sympathy.
Ashley Young – 5
Not his natural position, granted, but has played there enough to know to do better. Kept up his reputation of being a chronic diver.
Ander Herrera – 6
Gets credit when his side are playing well but showed today he can't be relied upon to dig United out of a hole when needed.
Nemanja Matic – 5
Got lost today, hardly got a touch of the ball. Seemed to shrink under the pressure, hardly playing any balls forward.
Jesse Lingard – 6
Was given his chance to prove himself today but didn't look up for the challenge at all. Too happy to sit on the bench, unfortunately.
Juan Mata – 7
Tried to get the game going, but give credit to the Huddersfield midfield who kept him quiet for the most part of the game.
Anthony Martial – 5
His highlight was being in a confrontation with an opposition player. Not good and unlike his form this season.
Romelu Lukaku – 6
Had very little service and actually became the service as he set up his side's only goal.
SUBS
Victor Lindelof – 4
United conceded two in ten minutes after he replaced the injured Jones and was at fault for the second goal.
Henrik Mkhitaryan – 6
Showed some good touches, was the most positive United player on the pitch. Still lacked that cutting edge that separates him from being classed as one of the top players in the league.
Marcus Rashford – 8
Had limited chances and netted United's only goal. A real poacher that should have really started the game.