Chelsea fans, your opinion on this former Premier League ace might change a bit after reading this.
Former Manchester United midfielder Owen Hargreaves, who played for the Red Devils between 2007 and 2011, has taken a dig at the Blues' loan system, with the retired England ace also calling on the Premier League to change the rules regarding the number of players clubs can loan out.
This was reported by the Evening Standard, who state that Antonio Conte's side currently have 34 players out on loan, which was according to the club's official website.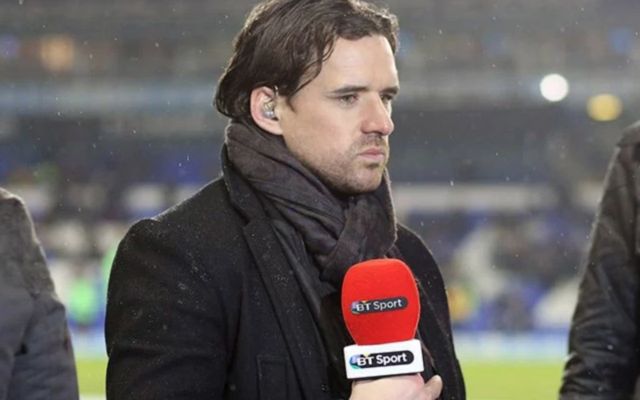 Speaking about Chelsea's loan system, Hargreaves commented "The Premier League shouldn't allow it. They shouldn't be able to accumulate that many players and have them on loan, I just don't agree with it, I think the Premier League should find a way to affect that, I don't think it is right."
Chelsea's loan system may come back to bite them in the future, and it nearly did this weekend, as the Blues only had three fit midfielders for their top of the table clash against Watford on Saturday.
The Blues currently have stars Marco Van Ginkel, Nathaniel Chalobah and Ruben Loftus-Cheek out on loan to various clubs; all of whom would've been more than capable of putting in a respectable performance against the Hornets.
SEE MORE:
Spurs boss reveals methods used to manage "destabilised" England star following summer transfer window
AC Milan transfer news: €40m summer sacrifice feared, Barcelona duo ruled out
Arsene Wenger personality trait criticised by former foe, poor Arsenal track record questioned
This now begs the question of whether Hargraves is actually right. Should the west London club not be allowed to loan out the extraordinary amount of players that have done this season?
Probably, however until the Premier League change the rules regarding the loan system, it doesn't seem as if the Blues will be changing their transfer strategy any time soon.