RIP Dejan….
Liverpool manager Jurgen Klopp made it pretty clear how he felt about Dejan Lovren's defending this afternoon after discussing Tottenham's opening goal at Wembley.
Spurs punished the Reds' miserable defending with two goals in the first 12 minutes, with Lovren so bad he was dragged off by Klopp just after the half-hour mark.
READ MORE
Tottenham 4-1 Liverpool player ratings, stats and reaction: Dejan Lovren's 12-minute horror-show heaps more pressure on Jurgen Klopp
Dele Alli's nutmeg on Liverpool's Emre Can was so savage even the linesman was blown away – video
Liverpool news
The Croatian was particularly found wanting on the opener by Harry Kane, as he let a very basic chipped ball glide over his head into the Tottenham striker's path, from which point there was no chance of recovery.
Despite not naming Lovren in particular afterwards, Klopp did little to hide the fact that he felt he could have done a better job than his struggling centre-back.
'If I was on the pitch in trainers their first goal wouldn't have happened,' Klopp was quoted on Eurosport.
Goal add that he also laid into his side's defending in his post-match interview with Sky Sports, saying: 'The first goal was a little throw in and we are not really there. It was just really bad, bad, bad defending.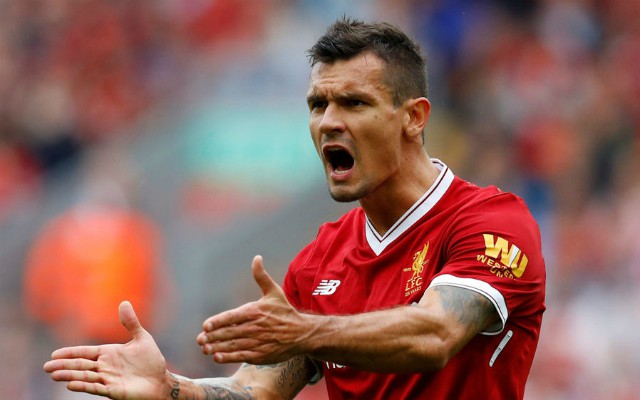 'The second, a counter attack, when the ball passes Dejan Lovren it is already too late.
'If I am involved in this situation on the pitch, then Harry (Kane) cannot get the ball.'
It's official then – Klopp to get his trainers on and play alongside Joel Matip in defence for Liverpool's next game.