Spurs fans, it seems as if your club is in very good hands if this story is anything to go by.
Manager Mauricio Pochettino has revealed the methods he used to manage England and Tottenham ace Eric Dier over the summer following Man United's approach for the Three Lions star.
This was reported by the Daily Mail, who say that the Argentine described the player as being "destabilised" following interest from the Red Devils.
Speaking about the player and United's interest, Pochettino said "I found out that United have made an approach and the player is being destabilised.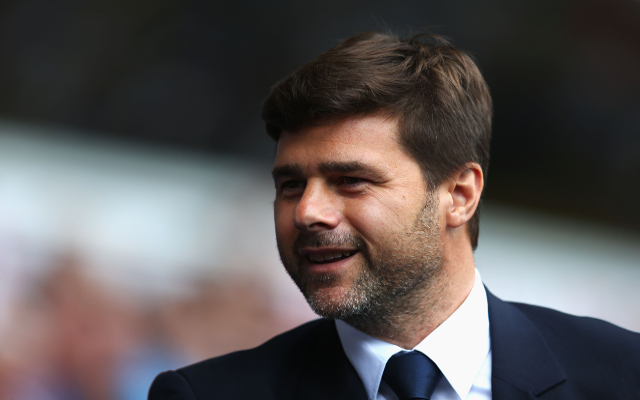 Pochettino, who formerly managed Southampton, then spoke about how he went about the situation following Spurs' defeat to Jose Mourinho's side in December 2016.
"I sat down with Eric after lunch on Monday and we chatted for four hours about the whole shebang: his agent, family, confusion."
The Spurs ace then confirmed that he told Dier "Look, you aren't leaving because you signed a five-year deal with us in August. You're among the highest-paid players at Tottenham at the age of 22. You're important to us and you could become the best centre back in the Premier League."
Dier joined the club from Portuguese side Sporting Lisbon in the summer of 2014, and the player has since turned into one of first names on the team sheet at White Hart Lane.
Since making his first team debut for the north London side in 2014, Dier has amassed a fairly decent record, as the England international has bagged eight goals and six assists in 147 games in all competitions.
Dier's ability to play in defence or in midfield has lead to him becoming one of the most important players in Pochettino's system at Spurs.
SEE MORE:
Mino Raiola makes extraordinary statement on Manchester United star's future
Arsene Wenger sends worrying message to Arsenal fans after years of repeated failure
Phil Jones injury update: Positive news on Man Utd star after setback
The player's skills set allows him to bring the ball out from the back in a way not many other players at the club can do.
The former Everton ace has often been used in the centre of a back three for Tottenham, with the player moving into midfield when on the ball in order to retain possession for his side and start attacks in an effective and efficient way.
The Spurs star has also been good when appearing for England, as the 23-year-old has managed to muster up a record of three goals in 21 games for Gareth Southgate's side, which includes his side's opener against Russia at the Euro's last summer.
Should Pochettino manage to keep Dier at the club, it'll come as a huge boost for Spurs fans, who would've hated to see one of their star players leave the club.