Lacazette would do well to listen to this guy…
Arsenal legend Ian Wright has told Alexandre Lacazette what he could do to score even more goals for the Gunners after his strike in yesterday's win over Everton.
The France international has five goals in nine appearances for Arsenal since his summer transfer from Lyon, where he was one of Europe's most prolific strikers.
READ MORE
5 knee-jerk reactions to this weekend's Premier League action
Premier League team of the weekend: Tottenham, Arsenal and Manchester City dominate
Arsenal news
Still, Wright clearly feels Lacazette could make a slight change to his game to score even more goals for Arsenal, and spoke on Match of the Day 2 about how he could adapt the way he gets involved in the Gunners' build-up play.
'When he gets into this situation (in the penalty area), he finishes so so well,' Wright was quoted in the Metro.
'I don't want to see him come and getting involved in the link up play because we have enough players that can do that.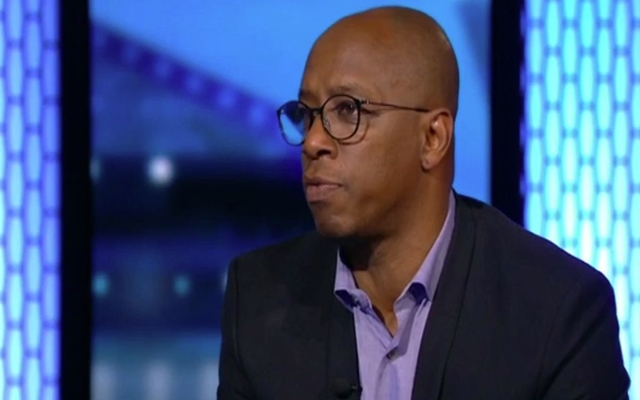 'I would love to see him on the edge of defenders, and running into those little slots, stretching teams.'
Arsenal were back to their best yesterday as they romped to a 5-2 victory at Goodison Park, with Lacazette also picking up an assist on the day.
Still, Wright knows a thing or two about how to be a prolific striker at this level, and hopes to see Arsenal's summer signing less involved in areas further away from the penalty area.
Arsene Wenger, however, is known for his fondness of all-rounders, and may be giving Lacazette contradictory advice on how much to drop deep and link play.