Jurgen Klopp has urged Liverpool to closely monitor the situation of PSG's Julian Draxler as a possible replacement for Philippe Coutinho if the Brazilian was to leave in the next year.
A report from Telefoot has suggested that Klopp and his fellow Anfield board are closely monitoring Draxler as a quick option to replace their Brazilian playmaker should he leave for Barcelona in January or next summer.
READ MORE
Liverpool must sack Jurgen Klopp: 5 knee-jerk reactions to this weekend's Premier League action
Liverpool star deletes club from his Instagram page after 4-1 humbling at Tottenham
Liverpool transfer news
The news comes following a report from Spanish outlet Mundo Deportivo suggesting that Barcelona have reopened negotiations with Liverpool's Coutinho and are confident they can secure a deal for the star for a fee of around £98m.
Sadly for Liverpool fans it really does look increasingly more likely each day that a move for Coutinho to the Nou Camp is an inevitability despite being able to cling onto him this summer. So, could Draxler be the successor to the Brazilian?
The 24-year-old German is one of the biggest talents in Europe but has struggled at PSG to gain constant playing time. The attacking midfielder has made five appearances in Ligue 1 this season but three of the five have come as a substitution.
How much for Draxler?
When the German signed for PSG from Wolfsburg a deal was agreed for the star in December 2016 for £40m. While Draxler has shown glimpses of exceptional talent while at PSG it is hard to envisage this price rising. (Fee per the Guardian)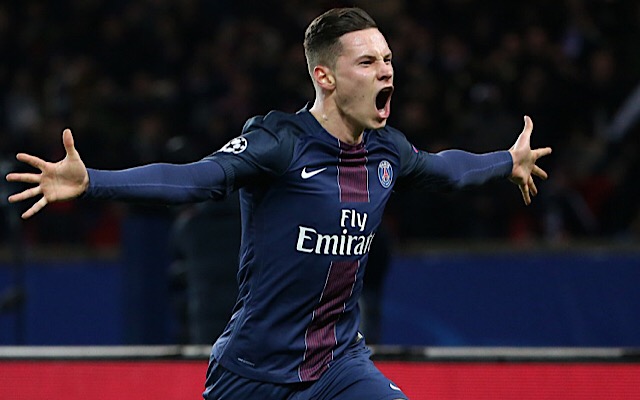 Further, when Arsenal were rumored to be making an approach for the star just this summer The Sun reported a bid in the region of £32m being needed to secure a signature.
While it remains to be seen just where the futures of Draxler and Coutinho will be, Liverpool will most likely have to do everything in their power to convince the German to come to Anfield with French sports outlet TeleFoot claiming that despite Draxler's lack of playing time he is more than content with life in the French capital.