Does this throw his Liverpool future into doubt?
Liverpool defender Dejan Lovren had an absolute nightmare for the Reds in their defeat to Tottenham this weekend, and things have just got that bit worse for everyone involved.
The Croatian was dragged off after half an hour at Wembley, with Jurgen Klopp tearing into the player after the game by saying, according to Eurosport: 'If I was on the pitch in trainers their first goal wouldn't have happened.'
READ MORE
Liverpool prepare bid to beat Juventus to transfer of highly-rated forward
Liverpool must sack Klopp, Tottenham to end 35-year run vs Arsenal: 5 knee-jerk reactions to the weekend's Premier League action
Liverpool news
How Lovren recovers from this humiliation is anybody's guess, but it seems the player himself has taken one worrying first step – removing all mention of Liverpool from his Instagram page, as well as his own profile picture.
The 28-year-old has generally struggled at Anfield since his move from Southampton in 2014, but this was just about his worse day in a Liverpool shirt.
Fans will now be wondering what this latest message signals? Is he simply embarrassed to be associated with the club after so badly letting them down? Or is this a hint that he no longer feels he has a future at Liverpool after being hauled off by Klopp in such an embarrassing manner?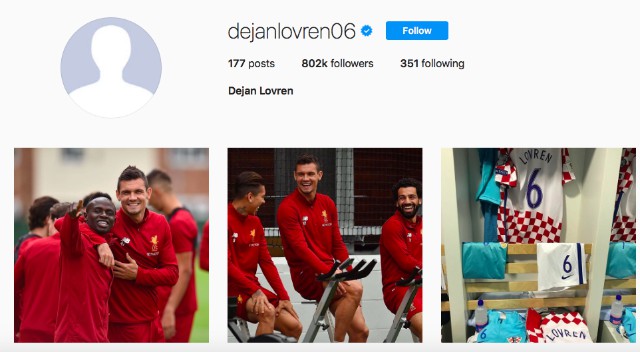 All in all, a sad state of affairs at Liverpool, who now sit 9th in the Premier League – 12 points behind leaders Manchester City and with a top four spot surely the best they can hope for this term.
Still, the Lovren situation will surely now be another unwanted distraction for Klopp as he looks to turn things around for his side.